Trump's Energy Agenda Got Buried In Media Chaos This Week — Here's What You Missed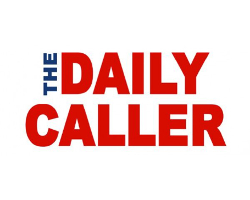 By Michael Bastasch
August 6, 2017 - While most of the media attention this week went to news of intelligence leaks and the impaneling of a grand jury, some important information broke on the Trump administration's energy agenda.
1. Clean Power Plan repeal
Thursday was the two-year anniversary of the Obama-era regulation on power plants, and news broke earlier in the week the Environmental Protection Agency (EPA) would replace the rule with an "inside the fence" measure.
Going "inside the fence" is much less aggressive than the Obama administration's version of the rule and would probably involve small improvements to coal plant heat-rate efficiency. That would reduce greenhouse gas emissions and probably keep more coal plants from prematurely closing.
2. EPA reverses course on a super expensive rule
The EPA announced Wednesday night it would not delay ozone regulations for a year as initially planned. Instead, the agency will move forward with implementing the rule that's been called one of the most expensive ever imposed under the Clean Air Act.
3. Rick Perry to head DHS?
Probably not. The Trump administration squashed rumors the Energy Secretary was in the running to replace John Kelly as head of the Department of Homeland Security. Kelly was sworn in as White House chief of staff on Monday.
4. Ryan Zinke shares a beer with Lisa Murkowski
And after that, Sen. Murkowski's committee approved five Trump administration nominees to the Interior Department and Energy Department.
Interior Sec. Zinke sat down with the Alaska Republican for Alaska-brewed IPAs on Thursday, which is about a week the two were at odds over legislation to repeal the Affordable Care Act.