Peabody Completes Sale Of Majority Of Inactive Burton Mine To Lenton Joint Venture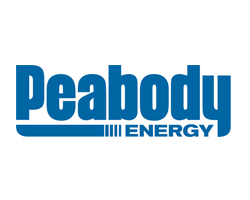 November 27, 2017 - Peabody announced today that it has completed the sale of the majority of its inactive Burton Mine and related infrastructure to the Lenton Joint Venture for approximately US$11 million, subject to certain customary post-closing adjustments.
In addition to receipt of cash proceeds from the sale, the transaction reduces Peabody's asset retirement obligation by approximately US$41 million. The sale also provides for the release of approximately US$30 million of restricted cash in support of such asset retirement obligation, which combined with the company's recently announced revolving credit facility, is expected to free up approximately US$300 million in cash.
Peabody placed the Burton Mine on care, maintenance and rehabilitation in December 2016 and announced the sale of the mine in September 2017. The Lenton Joint Venture, of which New Hope Coal is a 90 percent participant, controls mining tenements that adjoin the Burton Mine located in Queenland's Bowen Basin.
Peabody is the world's largest private-sector coal company. The company is also a leading voice in advocating for sustainable mining, energy access and clean coal technologies. Peabody serves metallurgical and thermal coal customers in more than 25 countries on five continents.