Mining Competition Prepares Teams for Potentially Deadly Situations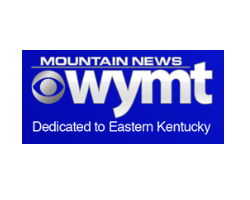 June 13, 2018 - In Kentucky, the Hazard High School Band of Gold hosted their annual Mine Safety Competition today.
In the coal fields, everyone is familiar with the dangers mining brings. This year 14 teams entered bringing more than 300 people to the region for the competition.
"Making sure they're ready in the event of a mine emergency," said Dennis Cotton District Manager District 7, Mine Safety Health Administration.
The teams taking part in the events came from far and wide, looking to work their skills and work with their teammates and equipment to make sure if they are ever called upon they know what to do.
"It's a great response to see mining companies put teams out for emergency preparedness, it shows they really care about their miners," said Jim Vicini, Director of Division of Mine Safety State of Kentucky.
In the Commonwealth-state law requires mines with 35 or more employees to have their own mine rescue team on scene. In Kentucky, there are now only six teams supplied by the state, who cover mines with less than 35 workers.
"The last major disaster we had was in 2010 and it took 30 rescue teams to respond to that," said Vicini.
Teams were on the field at Hazard High School wearing air packs that weighed more than 45 pounds and masks that would simulate a real rescue situation.
The situation was a difficult one, forcing workers to check gas levels, wade through what, in real life, would be knee deep water, and save a trapped individual.
"They have to ventilate the mine in a way they can get the people out without exposing them to an environment that is irrespirable or could cause a mine explosion," said Cotton.
Along the way, they could encounter other difficulties that would force them to think on their feet and as a team.
"This is probably going to be close to a ten," said Vicini when asked to rank this situation on a scale of 1 to 10. "This is a difficult problem and it's going to take some thinking to make your way through this."
CoalZoom.com - Your Foremost Source for Coal News