Trump Stops Rally to Call Coal Miner on Stage. Miner Says Trump Brought Him Back to Life.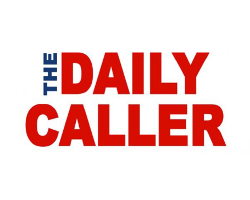 By Benny Johnson
September 10, 2018 - President Donald Trump paused a campaign speech in North Dakota to bring an unexpected guest onstage.
Trump was commenting on the resurgence of the coal industry in America and telling a story about a man who runs a coal mine thanking him for making the industry "vibrant again."
"He said, 'Sir, what you've done for the coal industry is incredible. Because we were dead, and now we're vibrant again,'" Trump recalled.
The president then called on the man to join him onstage: "Where is he? Where is that guy? Where — shout out your name, please. Come up here."
Trump told Secret Service to let the man onstage, and then he let the man speak.
The man told a story about the coal industry under Obama and how "the coal industry absolutely had the boot of government on its throat."
"Many, many jobs were lost," the coal miner said, "and many towns were destroyed by this. It was just a horrible thing. Horrible suffering happened in this country. Really for made-up reasons, I think. And what your administration does — has done — is bringing us back to life."
The audience cheered.
He continued, "Jobs have been created, families now have an opportunity to provide for themselves and have a great future and education, and small towns in North Dakota and other places really survived because they've got a great coal mine — they've got a great power plant."
"It's what America is about," the man concluded. "It's great to see that we again care about those things. So thank you, Mr. President."
Trump patted the man on the back and said, "I could stand up here and talk about coal for a half an hour. And I couldn't do as good a job as he just did. Because, seriously, he's in the business."