Assistant Secretary Zatezalo Keynotes Careers In Coal 55th Annual Fall Meeting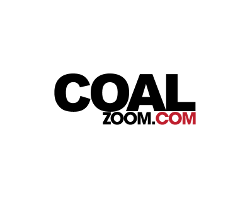 September 23, 2018 - "We were honored to have Dave Zatezalo, Assistant Secretary for Mine Safety and Health, US Department of Labor, with us this morning," said Bill Reid, 2018-19 CI-Coal Chairman. "Safety and health are of vital importance to our organization and the Assistant Secretary delivered a most interesting and compelling Keynote Address."
The CI-Coal 55th Fall Meeting is taking place in Greensboro, NC this week. The Business Meeting today highlighted Careers in Coal activities including the Lamplighter Awards project. "The main purpose of CI-Coal is to provide a forum for social meetings and deliberations of a group dedicated to the best interests of our great American coal industry and we are most fortunate to have had a good discussion combined with a great list of speakers.
Dave Zatezalo
'MSHA 2018 and a Look Ahead' was the title of Zatezalo's address. He described the mission of MSHA "to prevent death, illness and injury from mining and promote safe and healthful workplaces for US miners" listing MSHA'S tools including fair and consistent enforcement – mandated inspection (2's and 4's) are core responsibility.
Zatezalo said that last year there were 1,210 coal mines and in combined coal and metal non-metal mines there were a total of 39,800 inspections. Last year, powered haulage accounted for 30% of reportable accidents as well as 50% of fatalities and 57% so far in 2018. MSHA has introduced an initiative to reduce powered haulage accidents. This includes outreach, training, collaboration with operators and miners. There are three target areas: large vehicles/blind spots; seatbelt usage; and conveyor belt safety.
Also speaking at the meeting were J. Steven Gardner, President and CEO, ECSI, LLC whose Keynote Address was titled 'Mining in Society'. Other speakers were Mike Day, Chief Executive Officer, ArcellorMittal Mining; Kris Lilly, President, Red Bone Mining; Doug Conaway, Vice President of Safety, Arch Coal, Inc.; and Allen Dupree, Senior Vice President, Contura Energy Services.
"At the Business Meeting this morning, progress was discussed with our very important Lamplighter Awards," added Reid. "One of the most important functions of CI-Coal is the awarding of scholarships to outstanding mining engineering graduates at the four universities in the eastern US and we are very proud to continue this tradition, started by our predecessors back in 1977."
Each year, CI-Coal presents a solid brass antique miner's lamp known as a Lamplighter Award, accompanied by a check to commemorate the student's achievement and scholarship abilities. Most often, the award is presented by a CI-Coal member who graduated from the same institution years earlier. The miner's flame safety lamp is part of the CI-Coal logo. Over the years, a total of 145 Lamplighter Awards have been presented to deserving students.
CI-Coal was founded in 1963 by mining engineers, Fred Toothman, a railroad executive with the C & O Railway Company, and Dave Zegeer, who is credited with the mining of 80 million tons of coal at Beth-Elkhorn in KY and who later became head of MSHA. Zegeer and Toothman, joined by John Schroder of US Steel fame, discussed the formation of an organization consisting of people with similar backgrounds to meet and discuss coal-related matters. All phases of the coal industry management are represented by CI-Coal's members. Membership is by invitation only.