Australia's Aurizon Reopens Blackwater Coal Rail System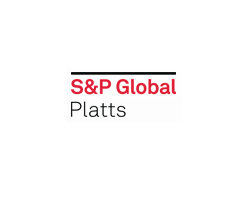 By Nathan Richardson
December 2, 2018 - Australian rail operator Aurizon has reopened the Blackwater coal rail system in the state of Queensland after fires forced its closure earlier in the week, a spokesman for the company said Friday.
It had reopened on Thursday but then a further temporary closure was put in place Thursday night west of Rocklands following advice from Queensland Fire and Emergency Services, he said.
"The Blackwater system re-opened to traffic at 7 am this morning [2000 GMT Thursday]. We are advised that the fire threat rating has been reduced in the area overnight and we do not expect any change to operations in the immediate future," he said, adding that no other parts of the network are affected.
The Blackwater coal rail system handles about 60 million mt/year. It links central Queensland mines from the Bowen Basin to two export terminals at Gladstone port -- RG Tanna Coal Terminal and the Wiggins Island Export Terminal.
Approximately 70% of coal handled at Gladstone is metallurgical coal, with the remaining 30% being thermal, according to Gladstone Ports Corporation.