World Coal Association's Engagement at COP24 in Poland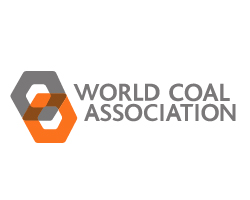 December 3, 2018 - The 24th Conference of the Parties (COP) to the UN Framework Convention on Climate Change (UNFCCC) will take place from the 2-14 December 2018 in Katowice, Poland. This year's COP has one main objective – to deliver the framework that will operationalize and implement the Paris Agreement work program.
Growing Energy Demand
Global energy demand is expected to grow by more than 25% through to 2040. It's therefore vital that we widen deployment of all low emission technologies to minimize emissions.
492 GW of new coal-fuelled power plant capacity is either planned or under construction today, much of it in developing and emerging economies. Given that the life of these plants is at least 30 years, many of them will be operating well into the 2050s and beyond. It's clear that coal will continue to play a key role in the global energy system for decades to come.
Low emission coal technologies, such as high efficiency low emission (HELE) coal, ensure that environmental imperatives can be integrated with the aims of universal access to energy, energy security and social and economic development.
For many countries that rely on coal, especially in developing Asia, it's essential that they're supported to ensure they deploy the most modern coal technologies available today and are able to utilise carbon capture use and storage (CCUS) in the future.
WCA at the Climate Talks
WCA has been involved in international climate discussions for many years. WCA responded positively to the Paris Agreement, seeing it as an opportunity to renew commitments to financing low emission technologies. WCA has called on the UNFCCC's finance and technology mechanisms to support countries in implementing all aspects of their climate pledges.
WCA would like to see practical solutions to reduce global emissions. Solutions that recognize countries' individual circumstances, where economic growth is imperative together with the achievement of climate objectives. Countries need a solution that enables them to achieve both.
Technology is key to meeting these objectives. Therefore, at these next climate talks, WCA will continue to advocate for policy parity for all low emission technologies, including high efficiency low emissions coal and CCUS, alongside calling for greater action on CCUS.
Globally, 24 countries have identified high efficiency low emissions technologies as part of their Nationally Determined Contributions (NDCs) in the Paris Agreement. Many have also identified a role for CCUS. Most of these countries are developing and emerging economies that have to meet their energy needs, ensure energy access and reduce emissions. They cannot achieve these without using all energy sources.
Over the next 18 months, countries are required to submit their long-term climate mitigation plans for action through to 2050. Embedding CCUS within the Paris Agreement infrastructure will provide a true indication of the importance of the technology. It is also vital that developing countries identify a role for CCUS now to promote the collaborative action in finance, capacity building and technology transfer that will be necessary to support deployment.
WCA will call for enhanced support for all countries in implementing all aspects of their climate pledges, including those relating to low emission coal technologies. This is the only practical approach to reaching our common climate goals.
The Paris Agreement goal of limiting future temperature increases to 'well below 2°C' will require a significant reduction in emissions. Deploying CCUS is critical to this outcome and it is essential that we see a greater role for CCUS in longer-term climate plans.