Black Lung Event Scheduled December 5 in Beckley, West Virginia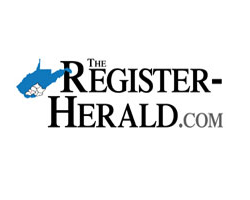 By Wendy Holdren
December 3, 2018 - A free black lung event is scheduled in Beckley, West Virginia to help miners file claims.
"The process is often difficult to tackle alone," explained Willie Carte, Director of Respiratory Therapy and The Black Lung Center at Boone Memorial Hospital. "We don't want our miners or widows to get discouraged. We want to make the process easier and guide them through the necessary steps to complete the claims, receive testing, and in turn hopefully receive their black lung benefits."
The Black Lung Center will help miners file claims on Wednesday, Dec. 5 at Beckley-Raleigh Convention Center on Armory Drive from 9 a.m. to 5 p.m.
Preregistration is not required, and the event is free of charge. Those attending should bring proof of their coal mining employment, work history with approximate dates of employment including name and company, a certified copy of their marriage certificate, spouse's social security number and date of birth, copy of divorce decree (if applicable) and copy of birth certificate and Social Security number for self and all dependents.
"The outreach event is just one more avenue to help our local miners get the support they need," said David Gresham, Chief Development Officer at Boone Memorial Hospital.
For more information, visit bmh.org/blacklungcenter.