Expectations Flat for Coal Exports, Production Heading Into 2019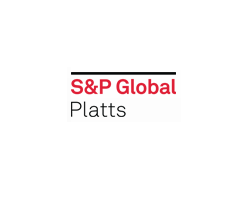 By Olivia Kalb
January 8, 2019 - Total US thermal and metallurgical coal exports and production are projected to remain relatively flat in 2019 compared with 2018 levels, according to a report by Seaport Global analysts released Monday.
Seaport Global's Mark Levin, senior analyst, and Nathan Martin, senior associate analyst, project US coal production to total 760 million mt in 2019 compared with an estimated production of 758 million mt in 2018.
Expectations for higher 2019 Powder River Basin production fell as natural gas prices have once again fallen below $3/MMBtu; although utility stockpiles do remain at historic lows.
"In short, we think it would take a nasty next few months of weather to change the trajectory of PRB coal prices," the analysts wrote.
S&P Global Platts last assessed PRB 8800 Btu/lb at $12.40/st on Monday.
Higher production is not expected unless PRB prices increase. But with the known level of uncontracted and unpriced volume for 2019 prices are being kept unchanged, aided by intra-basin competition and excess regional production capacity.
Arch and Cloud Peak, leading PRB producers, had approximately 36 million mt and 26 million mt, respectively, of coal left to price by the end of Q3 2018.
Levin and Martin project Utah and Colorado production to drop with coal plant retirements, along with drops in Central and Northern Appalachian production.
Only production in the Illinois Basin is projected to increase with several producers adding capacity to mines or beginning production at new mines.
Thermal Exports Expected to Drop
Total exports in 2019 are projected to total approximately 113 million mt, down from 2018 export expectations of 116 million mt, mostly due to an anticipated drop in thermal coal exports.
While thermal coal exports are projected to total 54 million mt in 2018, up 30% year on year and at their highest level since 2013, in 2019 Seaport projects a 5% fall to 51 million mt.
The growth in 2018 has led to US producers being able to "lock in" volumes for 2019, supporting this year's export market.
Although the rise in exports in 2018 led to gains in NAPP and Illinoi Basin pricing, in the new year CAPP thermal is expected to be out of the money, according to the report, which would remove several million tons from export. Additionally, the drop is expected with the currently soft seaborne prices.
Flat Met Exports
Met exports are expected to remain flat in 2019 compared with expected 2018 exports of 63 million mt given little to no expected growth in production.
The 2018 increase was helped by strong steel margins and a need for higher quality coking coals. However, the strong 2017 and 2018 met market is not expected to lead to future growth because "the industry has eschewed investment in production growth in favor of returning cash to shareholders."
Additionally, attracting the extra capital necessary for growth has been difficult, the analysts said.
Demand Concerns in the Met Market
While met prices remain strong they have begun to weaken, hitting a three-month low last week.
According to the report, this softening is caused by demand concerns as blast furnace steel margins have begun eroding. Seaport predicts the met price to average $175/mt in 2019, down 15% from the 2018 average of $207/mt, with financial and political uncertainty hitting parts of the globe, including large met coal importers China, the European Union and Brazil.
"It seems to us that the only way current met coal prices hold is on some major reversal in Chinese growth expectations through government stimulus or through major supply disruptions," the analysts said. "Whether they be due to a cyclone or something else."