Flooding Disrupted About 1 Million Tons of Foresight's Coal Exports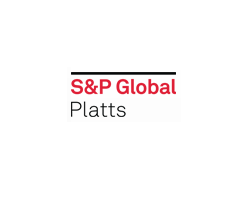 May 9, 2019 - Foresight Energy, which sold about 5.7 million st of coal in the first quarter, reported that recent flooding in the Midwestern US likely prevented the company from getting about 1 million st of coal to export markets.
The company still exported nearly 2.2 million st of coal during the quarter while maintaining sales realizations despite a decline in benchmark prices for coal going to Europe. High and swift water conditions continue to impact the Illinois Basin coal miner's ability to move coal along the Mississippi River to seaborne destinations abroad, Foresight President and CEO Robert Moore said on Wednesday's earnings call.
"Currently, Foresight's export system remains challenged by high and swift water conditions on the Mississippi River," Moore said. "This has led to the continuation of loading restrictions at Convent Marine Terminal [along the Gulf Coast], as evidenced by the nearly 700,000 tons of coal inventory that we have now in storage at that facility today. Based on the most recent river conditions forecast, we expect vessel loading will persist through the second quarter."
The river issues limit Foresight's ability to tap into weakening export markets that have been an outlet for producers facing declining demand in domestic coal use. However, Moore said that some of the company's domestic utility customers went through planned outages in the first quarter and will be coming back online and taking higher volumes of coal through the second quarter.
Foresight recently resumed production at its Hillsboro complex where a fire at the Deer Run mine previously halted production. Mining with one continuous mining unit began in January 2019. The company is working to secure approvals to restart the more productive process of longwall mining at the operation.
"Our plan to have the longwall panel developed and ready to take advantage of markets as I deem appropriate," Moore said. "As I've said in the past and I say it here again today: We have a very low cost of operation there. I'm not going to do something that brings volume online without a plan for that production. It's not my intent or desire to artificially depress domestic markets. And I'm going to be strategic as to where those tons go and when they go."
The company reported a net loss of $16.8 million, or 9 cents per unit, in the first quarter, compared with a loss of $21.6 million, or 12 cents per unit, in the same quarter a year earlier. Foresight announced it was suspending its quarterly distributions to common unitholders in the quarter.
"Based on several factors, including the current export price environment, challenging logistical conditions and the desire to maintain financial stability and flexibility, the board concluded that our cash resources will be best directed toward other uses primarily, including improvement and continued debt reduction," Moore said. "The board will continue to evaluate these factors in future quarters to determine when to resume distributions, if at all."
The company now projects 2019 sales volumes to be between 20.0 million and 22.0 million st with at least 6 million st being sold to the export market.