Coal Market's Rare Bright Spot Tempts Yet Another U.S. Producer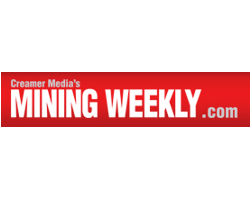 May 16, 2019 - Add Contura Energy to the list of coal companies planning new mines, fueling concerns of a glut.
The Bristol, Tennessee-based miner said Wednesday it would invest $25-million to $30-million in the Lynn Branch mine in West Virginia and begin production next year. It's expected to eventually yield one-million to 1.2-million tons a year of metallurgical coal used to make steel, according to a statement.
"Met coal markets are demonstrating strong fundamentals, and we expect that to continue," Contura chief commercial officer Kevin Stanley said on an earnings call Wednesday.
Contura is at least the third US coal company since February to announce plans for a mine. While the market for thermal coal remains moribund as utilities shun the fuel in favour of cheap natural gas and renewables, prices remain high for coal used to make steel. Met coal is one of the few bright spots for the struggling industry, but the sudden boom in new projects runs the risk of flooding the market and driving down prices.
Bloomberg Intelligence Says
"At some point, all this new capacity has to find a home."-- Andrew Cosgrove, mining analyst.
Consol Energy announced last week that it was developing a new mine. Arch Coal is already producing small amounts of coal from the project it announced in February. Warrior Met Coal, meanwhile, is doing early work on a new site and expects to decide next year whether to move forward.
Prices for seaborne met coal remain above $210 a metric ton. But Bloomberg Intelligence analyst Andrew Cosgrove said the new facilities threaten to oversupply the market.
Stanley, however, said global met coal production growth was limited and "the supply side continues to feel well balanced."
Contura shares rose as much as 1.8% Wednesday.