Ricochet to Headline West Virginia Coal Fest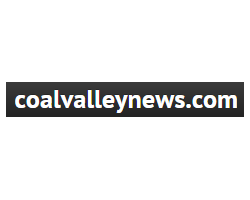 By Phil Perry
June 5, 2019 - The West Virginia Coal Festival will celebrate 26 years when it kicks off on Tuesday, June 18 and runs through Saturday, June 22, at the Boone County Courthouse with an opening ceremony.
Treasurer and organizer Delores Cook, who has volunteered her time in each one of those festivals, said that, despite a shortage of funding, organizers are doing their very best to carry on the tradition of the festival.

Country music recording artist Ricochet will perform at the 2019 West Virginia Coal Festival on June 22.
Photo courtesy of Ricochet
"We are still trying to give the best festival that we can for the people," Cook said. "Our finances are much, much less than we had to work with last year. We are really pulling straws to make it happen."
Entertainment for 2019 will include a gospel sing and karaoke night on June 19; local entertainment from Alan Griffith Project, Powerhouse Band and Broken Arrow Band on June 20; the Legacy Motown Review and Hammer Down Band on Friday, June 21; and the finale will be Smokin' Gun Band and country music recording artist Ricochet on Saturday, June 22, followed by fireworks.
Ricochet is a country music band from Oklahoma that was founded in 1993 by brothers Jeff Bryant and Junior Bryant, along with Heath Wright, Greg Cook, Teddy Carr and Eddie Kilgallon.
Ricochet was signed to a recording contract with Columbia Records in 1995. Their self-titled debut album produced three straight Top 10 hits on the Billboard Hot Country Singles & Tracks (now Hot Country Songs) charts, including the No. 1 single "Daddy's Money." The album was also certified gold in the United States.
"We will still have a variety of vendors and the museum will be open," Cook added.
A ceremony and memorial service will kick off on the Boone County Courthouse steps at 6 p.m. on Tuesday, June 18.

Sen. Dr. Ron Stollings will serve as the grand marshal and the Williams family will be parade marshals, with the parade starting at 2 p.m. on Saturday, June 22 in the parking lot beside the now-closed Long John Silvers restaurant in Madison.
On Thursday, June 20, the Heritage Museum beside the Coal Museum in Madison will host a piano concert by local instructor and performer Jennifer Griffith from 2-3:30 p.m. with a silent auction during that time.
A miniature train display will be available in the Heritage Arts Center and the carnival will be open throughout the entirety of the festival, with arts and crafts on display at the Madison Civic Center. A mining equipment exhibit will be located across the street from the Boone County Courthouse.
For more information, call Cook at 304-836-5446 or Judy Sanders at 304-369-9127. To send a donation to assist with the festival, send a check to the West Virginia Coal Festival at P.O. Box 859 Madison, WV 25130.