In the Heart of Wyoming's Coal Country, Residents Are Worried About Their Future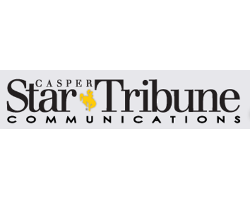 By Camille Erickson

July 7, 2019 - Sandie Jones worked as a coal miner here for over three decades, witnessing firsthand the expansion of the city that has dubbed itself the Energy Capital of the Nation.

During summers as a child, Jones stayed in her aunt and uncle's home at the unpaved intersection of 6th Street and 4-J Road. With her sister at her side, she would watch summer storms rolling through town.

"We would sit in the bay window and watch because nothing was on that side of 4-J (Road)," Jones said. "There was nothing. That was all not settled."

Today, a hospital, schools and businesses dot the landscape, evidence of the town's significant growth.

"The mines settled most of that," Jones said.

Gillette sits in the heart of Campbell County, home to a dozen coal mines. The coal industry has been the main engine of the county's economy, with the population exploding from 3,500 in 1960 to over 30,500 today. Last year, mines here produced 283 million tons of coal, far more than any other county in the state.

But the recent closures of the nation's fourth- and sixth- highest producing coal mines, which are both located just outside of town, have placed the city's economic fortunes in jeopardy. In interviews in the days following the shutdown, residents expressed concern over everything from employment and housing to education.

"In my personal opinion, I think a lot of people are going to uproot and leave Gillette," Jones said. "They don't want to move but there's not a lot of jobs available to support where they're at."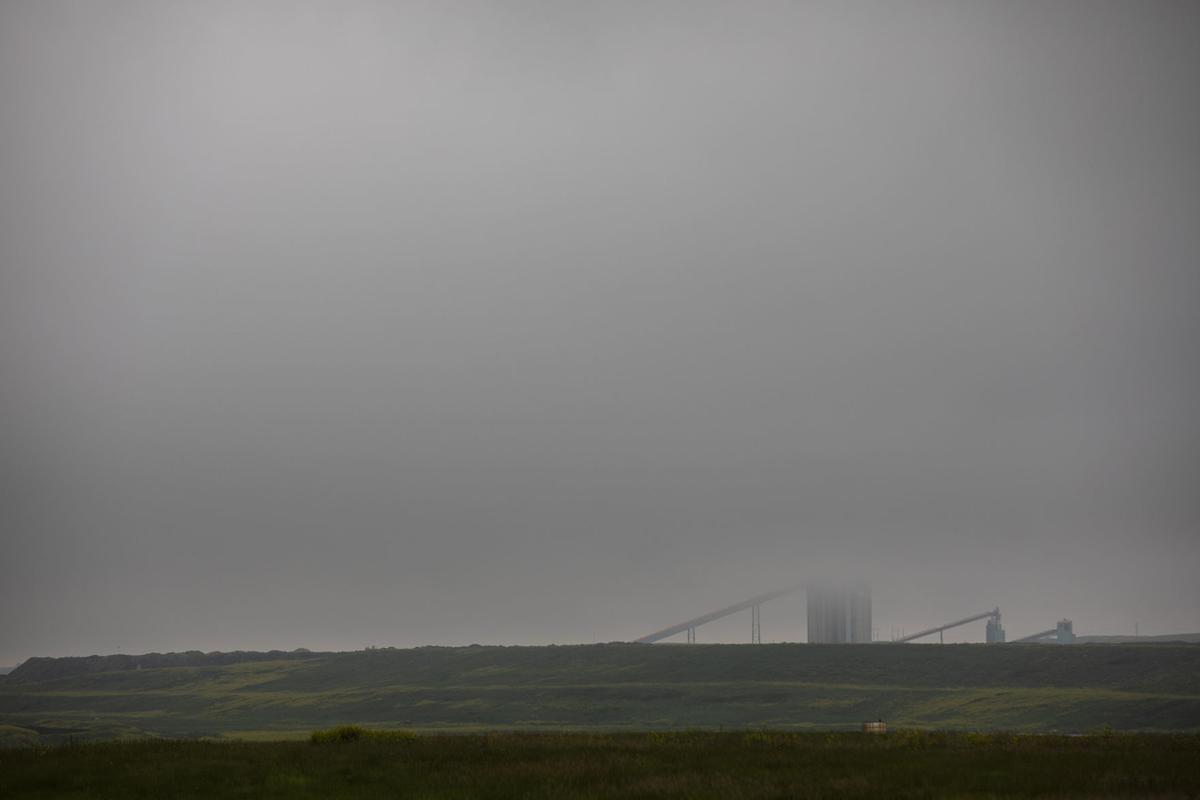 Blackjewel's Eagle Butte coal mine is covered by dense clouds on Wednesday near Gillette.

Photo by Josh Galemore, Star-Tribune


On Monday, hundreds of coal miners were sent home from Eagle Butte and Belle Ayr mines just outside of Gillette after the owner filed for Chapter 11 bankruptcy, but failed to secure a $20 million loan needed to keep the mines running.

Attorneys for Blackjewel LLC asked a federal bankruptcy judge to approve a loan that they say would likely allow the company to avoid liquidation. Blackjewel CEO Jeffrey Hoops told the Star-Tribune the closures of the two mines had affected roughly 700 combined workers.

In an email sent to the company's employees on Thursday, the coal entrepreneur attempted to defend himself from criticism that miners and the community have lobbed at him in the aftermath.

"I cannot make up for what has happened over this past week, but my attention is going to turn to making these people pay for what they have done to us and it is my intent for 50% of any recovery to be placed in an account to be shared equally by the employees harmed by these action," the email stated.

In a text message, Hoops said the email was authentic.

Although a judge approved a $5 million loan to Blackjewel, the loan will not be enough to jump-start the mines into full operation again. As the lawyers battle in court, hundreds of families are suddenly waiting in limbo, without income to support themselves.

"(Hoops) told all of us in a meeting room (before the closures), 'You are safe, these are all rumors,'" former Blackjewel employee Alisha Walker said a day after the closures. "He bold-faced lied to everyone."

'A Hard Fact to Face'

On an overcast morning just two days after the closures, retired coal worker Sandie Jones sat crocheting at a coffee shop on Gillette Avenue in the city's downtown. With fluffy, snow-colored yarn wrapped around her fingers, she shared her predictions for the future of her beloved home.

"(The closures) are going to have a big impact — major," Jones said. "It's a hard fact to face when most people have only ever worked at a coal mine, or had a spouse that worked at a coal mine."

Coal holds the crown as the top industry in Campbell County, providing nearly a quarter of all jobs, according to 2017 data.

For many residents, the unexpected shuttering of the Blackjewel mines came as a shock and awakened painful memories from March 2016, when two other nearby mines laid off more than 460 workers.

"I don't think (Gillette) has totally recovered today," Jones said of the 2016 layoffs. To her, many more businesses and vendors will eventually take a financial hit if the gates of Eagle Butte and Belle Ayr mines stay closed.

Dixie Woolever, a Gillette resident who works for the city's schools, expressed concern over the future of education and the housing market.

"Because everything trickles down, there's a lot of vendors in this community that service the coal mines, and a big pull-out like this affects every one of them," she said.

Steven Laakso owns Signature Estate Group, a Gillette-based real estate company. The broker moved to the area in the mid-1980s and said he has watched the housing market go through "a few ups and downs" in his time.

Laakso predicted the recent layoffs could lead to a "buyers' market," similar to what happened in 2016, when an influx of hundreds of houses suddenly went up for sale, he said.

"There was an increase in supply and less demand," he said. "...When you try to sell your house, it's less value and there's more competition."

"My first concern is for the community as a whole," he continued. "Do we end up having people move out of our city to find employment? And then my other thought is if (Blackjewel) is able to restructure their bankruptcy, will it be hard to get those employees to come back because of the uncertainty of work?"

He's right to be concerned, if the past is any indicator. Figures show the population of Campbell County declined by 5.2 percent in the two years following the 2016 layoffs, according to the U.S. Census Bureau.

Former Blackjewel worker Alisha Walker and her husband recently bought their dream house in the Red Hills neighborhood of Gillette with what Walker called "hefty mortgage payments." To keep up with both mortgage payments and monthly bills after the layoffs, Walker and her husband attempted without success to withdraw money from their retirement plan the day after the mines closed.

As of Thursday, the couple's retirement plan was still frozen and her husband's final paycheck was on hold at the bank, according to Walker. "Nobody knows where the rest of our money is," she said.

Still in Limbo

Miners and their families packed into a bustling Lula Bella's Cafe on Wednesday at high noon, just like any other day of the year. A Gillette mainstay, the cafe has served miners, and before that railroad workers, since the 1950s.

But two days after the Blackjewel mine closures, table conversations about the city's precarious future peppered the air.

"We are in limbo," Naomi Chambers, a Gillette business owner said as she sipped her minestrone soup. She works at an art shop in downtown Gillette, but her current and former husband are both coal miners.

"All of the stores are ordering for their Christmas sales and you don't know how to order," she said. "You don't know how many people are sticking around."

When Chambers' family arrived in Gillette in 1973, she lived in a tent "behind the Huskie gas station that is now the Flying J," she said, referring to a gas station. Her father was a Presbyterian minister and she eventually married her first husband who worked at one of the mines Blackjewel acquired in 2017.

Despite the uncertainty of the most recent layoffs, she had no plans to uproot and leave Gillette.

Chambers sat across from her husband Gary, a former Eagle Butte miner of over 12 years. After multiple weeks of late paychecks from Blackjewel, he decided to seek employment at Peabody Energy, a neighboring coal company in the Powder River Basin. Three weeks ago, he started a new job at Peabody's Rawhide Mine. But even with his own job security, he remained concerned for the financial health of his community.

"If this goes down, it will be horrible for our economy and horrible for our schools and everything," Gary said. "...(Blackjewel) is ringing up bills all over town, (CEO Jeff Hoops) has been cut off from almost every vendor. He owes millions all over Gillette."

According to court documents, Blackjewel still owes Wyoming Machinery Company, which supplies the two mines with equipment, $5.9 million. On Friday, Wyoming Machinery Company presented an emergency motion in federal court compelling Blackjewel to accept or reject its outstanding contracts.

Vendors and contractors are "flexing their muscles," said Clark Williams-Derry, director of energy finance at the Sightline Institute, an environmental think tank.

"If the debtor rejects the contracts, WMC wants to enter Blackjewel property and take back its equipment." A hearing will take place July 31.

Even Mayor Louise Carter-King of Gillette, who owns an office supply company with her daughter, said she ran into trouble while doing business with Blackjewel.

"We put them on a cash-only basis," she said. "We would not deliver goods to them or services until they made those payments. ...They have been delinquent to other vendors and we were just one small vendor, and I'm sure others have felt the same way. They stopped delivering services because they weren't getting paid."

Finding Some Normalcy

But not all businesses with a stake in the coal economy have taken financial hits yet.

Jane and Dale Burbank have lived in Gillette for 43 years and now own the Teacher's Corner, an independent toy store on Gillette Avenue.

"For me it is a lot of unknown," she said. "We are here to help, and that is what I can do. I'm here to help and I'll be open."

For Burbank, she hoped to maintain as much normalcy for the town as possible, especially for the children of coal miners.

"I want it to be normal for kids, a happy place," she said, "although I know there is a lot of stress going on right now and I hope it will (be) resolved."

To Mayor Carter-King, the county's low unemployment rate is a hopeful sign for the future of the city and county at large. Campbell County has a 3.2 percent unemployment rate, according to May 2019 Wyoming Department of Workforce Services' figures.

"Our employment is low," she said during an interview with the Star-Tribune on Wednesday. "...I really feel at least 300 of those people could get another job within a week, because there are so many organizations and companies that need workers right now. Of course, I would wish all of these people could stay today in our great community."

For her, the best case scenario would be for another company to take over the two mines.

"We are working on diversifying (our economy)," she said. "The city and county are working really hard to make sure that that does happen, but we are sitting on 600 years of coal. So why wouldn't we try to do something different with coal? I know everybody says well why diversify completely away from that. But we got it here and we have to figure it out."