Strong International Exhibitor Participation at Russian Mining Trade Fairs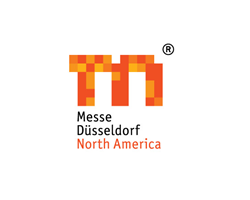 July 8, 2019 - The recent staging of the trade fair trio in Novokuznetsk, Russia impressively confirmed their status as the top industry events for the Russian mining industry: about 45,300 trade visitors took part to learn about innovations in the fields of coal mining technology, preparation and materials handling (UGOL ROSII & MINING), exploitation, processing and refining of metals and industrial minerals (NEDRA ROSSII) and occupational health and safety for the mining sector (SAFETY & HEALTH). The events were organized by the Messe Düsseldorf Group, Messe Düsseldorf Moscow and their local partner Kuzbass Fair.


A total of 714 exhibitors from 24 countries presented their products on more than 538,000 square feet of exhibit space, surpassing last year's best figures. This year, the trade fair trio occupied two additional exhibition halls due to increased international exhibitor requests. The additional exhibit space with the new hall layout was well received by exhibitors and trade visitors.


"We are delighted that the 26th edition of UGOL ROSII & MINING, the 5th NEDRA ROSSII and the 10th SAFETY & HEALTH, the leading trade fairs in the industry, have once again exceeded the positive results of the previous year. On the international exhibitor side, we were able to achieve total growth of 25%. The companies used the trade fairs to present their product highlights and technologies to the Russian market. UGOL ROSII & MINING, NEDRA ROSSII and SAFETY & HEALTH thus confirm their role as top industry events for the Russian mining industry", stated Peter Schmitz, Director of the three trade fairs at Messe Düsseldorf.


For the first time, German companies presented themselves at a joint stand sponsored by the Federal Ministry of Economics and Technology (BMWi). The 26 exhibitors praised the great visitor interest and the high quality of the contacts. In addition, international participants from China, Great Britain, Poland and the Czech Republic presented their products and services to the Eastern European market. Chinese and Turkish exhibitors in particular were increasingly interested in entering the market in the Kemerowo region through the trade fair trio. All major industry players were represented at the trade fairs, underlining their relevance in the markets.


The strong interest of the trade visitors in innovations in the mining sector was also reflected in the concurrently held conferences and workshops. Theme days and an extensive supporting program provided an ideal platform for exchange between industry representatives and experts.


The next UGOL ROSII & MINING, NEDRA ROSSII and SAFETY & HEALTH will take place from June 2 – 5, 2020 at the Kuzbass Fair Exhibition Center in Novokuznetsk, Russia. For further information contact Messe Düsseldorf North America, Telephone: (312) 781-5180; E-mail: info@mdna.com; Visit www.ugol-mining.com, http://md-mining.com and www.mdna.com; Follow us on twitter at http://twitter.com/mdnachicago.