Analysis: U.S. Export Met Coal Pricing Weakens on Atlantic Steel Prices, Trade Tariff Fallout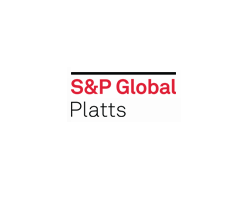 By Hector Forster

July 9, 2019 - Atlantic met coal export markets have been hit by weaker steel prices and lower steel mill utilization rates gathering pace through the first half of the year, pushing down U.S. export coking coal spot prices and demand as trade tariffs hit markets, according to analysis by S&P Global Platts Monday.

U.S. met coals' relative pricing weakened against Australian premium HCC over several periods in the first half of 2019, with prices continuing to fall into July.

Outright U.S. met coal prices largely did not reach the $210/mt plus FOB price highs in premium HCC in the first half of 2019, with premium spot prices supported by surprisingly strong Chinese steel output in Q2 2019 and resultant coke demand and coal to coke margins.

U.S. high-vol A saw the highest prices for main U.S. East Coast coals: relativities to TSI Premium HCC fell to a low of 96.4% in May, with an average of 97.5% for H1 2019, down from 97.75% in H2 2018.

High-vol A prices averaged at $199.46/mt FOB in H1 2019, compared with $199.07/mt in H2 2019.

The more widely traded U.S. high-vol B, which typically trades at the biggest differential to premium met coals, saw its spread weaken further, as more U.S. supply competed for export sales.

High-vol B relativities to TSI Premium HCC fell to a low for the year to date of 78.05% in May, with an average of 79.51% for H1 2019, down from 81.61% in H2 2018.

High-vol B prices averaged at $162.68/mt FOB in H1 2019, compared with $165.83/mt in H2 2018.

U.S. low-vol relativities to TSI Premium HCC saw lows of just above 88% during the first half, with an average of 89.87% for H1 2019, down from 93.56% in H2 2018.

U.S. low-vol prices averaged at $183.82/mt FOB in H1 2019, compared with $190.54/mt in H2 2018.

Regional steel price fundamentals and weaker spot met coal demand played a bigger role this year compared with the stronger global steel environment in 2018.

U.S. met coal exports fell around 10% in the first five months of 2017 to 21.6 million mt, with big trade shifts from 2018 due to U.S. Section 232 steel tariffs and retaliatory tariffs on U.S. coals in key U.S. importer Turkey and into China, a growing consumer of U.S. met coal.

While overall export volumes fell, reduced spot demand and volumes were key.

More U.S. tons were said to be placed under steel and coke buyers' supply contracts into Europe.

Coupled with lower U.S. offtakes into India, and regular multi cargo tenders in Brazil, reduced spot market activity for coal cooled price swings in Asia.

Continued interest in coking coal and coke in Brazil led to a stronger start in trading expectations on both sides of the Atlantic, with progressively weaker HRC steel and slab prices and steel orders limiting earlier trade potential for steel raw materials by mid-year.

Regional demand in Brazil and Europe for U.S. met coal grades such as high-vol A and high-vol B did not keep up with higher levels paid for premium grades in Asia-Pacific spot trade, as European steel output slowed.

Meanwhile, regular import premium HCC requirements in China, and demand for low sulfur and low ash coals in China to supplement higher impurity domestic grades, may have led tariffs on U.S. coals to strengthen spot demand for main Australian grades in China.

China purchased 29% more Australian coking coal in the first five months of 2019 totalling 11.8 million mt, based on Chinese customs data. China imported much more from Canada too, over the same period.

Turkey's retaliatory tariffs of 10% on U.S. coking coals imposed from August 2018 through May, and at a 5% rate since, have pressured transactable FOB prices and volumes for U.S. blended coals.

U.S. coals supplied to Turkey's two major integrated steel groups are often blends of CAPP and NAPP low-vols and mid-vols with high-vols.

This led to some preference for miner sales as unblended straight coals, which may need to absorb higher freight costs or spot market pricing for other origins and grades in order to compete.

U.S. Trade

Brazil remained the largest buyer of U.S. met coal through January to May 2019, based on U.S. Customs data showing 2.9 million mt shipped.

Brazil piped other major U.S. met coal buyers such as Japan, the Netherlands and India through the period, while volumes to Brazil fell from the same period last year.

Demand for U.S. coals into Japan helped compensate for weaker shipments into China, Turkey and India.

Japan was the second biggest destination for U.S. met coals over the first five months of 2019, with 2.63 million mt in shipments. Japan, along with India and South Korea, accounted for a large proportion of met coal exports from Baltimore area ports.

Japan was the top destination for the Gulf port Mobile, with met coal exports hitting 1.09 million mt in January -May, compared with 780,477 mt in the period of 2018.

Mobile exported 109,870 mt of met coal to Trinidad & Tobago in the period, as material moved into shallow waters, likely for transhipment to Asia.

India accounted for 137,450 mt in exports from Mobile in the first five months of 2019, with no shipments in the same period of 2018. China accounted for 461,705 mt from Mobile in the period in 2018, but saw no shipments over the 2019 period.

India's total shipments were almost a third lower in the first five months of 2019 over 2018.

A large steady portion of East Coast exports to India is semi-premium mid-vol blends.

Lower demand in the first half may have constrained a regular outlet for straight mid vols and low vols, along with better quality high-vols, at a time of lower overall spot interest for additional high-vol A.

Ukraine has been purchasing steady volumes of U.S. coal, at 1.72 million mt in January through May, with some shipments from Mobile this year.

U.S. exports to Poland were down slightly to 516,535 mt in the period.

Exports to Turkey have halved, to 550,927/mt in the period, with imports having stopped from the U.S. Gulf in the latest period.

The plunge in interest earlier this year was partly mitigated by strong volumes in May.

The rise in shipments may suggest suppliers are becoming more willing to supply surplus tons as blends into Turkey and be hit by lower prices than other destinations as overall demand softens.

U.S. shipments to China over the five-month period fell by 62% to 475,140 mt, with volumes shipped only out of the East Coast, as U.S. Gulf shipments stopped.

The Netherlands accounted for a fifth more in U.S. exports over the period, at 2.4 million mt, helping make up for a fall to Germany.