Despite the Outlook for Coal, Alliance Resource is Worth a Look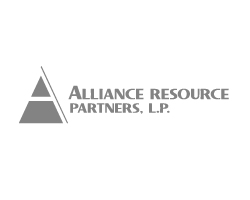 The Motley Fool - May 19, 2012
The coal industry has been in the spotlight recently as new EPA regulations were announced that effectively end coal as a fuel source for any new power plants that are to be constructed in the US going forward. At the same time natural gas is at 10-year lows and some energy companies have decided to switch to natural gas as a fuel source for their power plants. As a consequence coal company stocks have been under pressure and have sold off in the past few months, and the future of the U.S.coal industry is looking very uncertain. Most coal companies look like dead money in this environment. But there is one coal company that stands out from the crowd: Alliance Resource Partners LP.
Alliance Resource is set up as a limited partnership with a market cap of around $2.2 billion that offers income-seeking investors starved for yield an attractive opportunity as it is currently yielding about 7%. The stock has been down sharply in the last few months and is trading well off its 52-week highs as the new EPA regulations have clouded the company's future and spooked investors.
Alliance Resource trades at a very reasonable trailing price to earnings ratio of about 11 and trades at a forward multiple of about 7.9, based on next year's consensus earnings estimate. The dividend has never been cut or lowered and has grown steadily since 1999; its most recent distribution on May 4 was three and a half cents more than the previous quarter. The dividend appears to be very secure with a payout ratio of only 45%, which leaves plenty of room for dividend increases in the future, providing earnings don't fall off a cliff. The company also has plenty of cash reserves with almost $190 million in cash on its balance sheet as of the most recent quarter, which equates to roughly $5.12 per share.
Top line growth has been impressive at 50% cumulative for the trailing three-year period, but that momentum is showing signs of slowing. Alliance Resource has a very impressive return on equity of 65% over the trailing 12-month period and has operating margins north of 21% and a profit margin in excess of 15%. Compare this to its rival Arch Coal Inc., with a return on equity of a paltry 3% and operating margins of around 9.4%. Arch Coal is barely in the black with a profit margin of a meager 1.96%. Alliance Resource is clearly better than Arch Coal in almost every metric with the exception of the price to book ratio. There, Arch Coal trades at a steep discount to its book value at 0.49 and Alliance Resource trades at a premium to its book value at a little over 2.3.
The company stacks up even better against its competitor Patriot Coal Corp., which has negative returns on equity, negative earnings, negative margins, and does not pay a dividend. It does however, trade at a steep discount to its price to book like Arch Coal, but is a much less attractive investment than Alliance Resource.
On the negative side, inventory stockpiles of coal are relatively high due to the warm winter we just experienced and the fact that some power companies have begun switching to natural gas as prices have dipped to near their historic lows. The new EPA regulations that will come into effect soon are also a factor. All of this has led to Alliance Resource missing its earnings per share and revenue estimates for the March quarter (Q1) and compressing its margins from where they were at year end.
Another downside to the company is its debt situation. The company has over $700 million of debt, which leaves it with a debt to equity ratio of over 109. This would be a problem for most companies, but with its strong cash flows and the fact that we are in a low interest rate environment, Alliance should be able to service its debt load barring any unforeseen crisis.
Coal inventories were at about 140 million tons as of the end of September 2011, according to the Energy Information Administration, and are expected to remain at elevated levels due to the aforementioned mild winter and slower than expected economic growth. However, this is only temporary and inventories will revert back to normal levels at some point once economic activity picks up and the supply and demand dynamics will put upward pressure on coal prices, which should work its way to Alliance's bottom line.
Alliance Resource may have some serious headwinds facing it right now, but coal is not going away as a fuel source anytime soon. Most of the bad news is already "baked into the cake" and the downside is probably limited from here. China and other developing countries will continue to consume increasing amounts of coal and metallurgical coal for the foreseeable future and cleaner coal burning technologies could turn negative sentiment around and lead to regulatory easing, which could potentially add to aggregate demand at some point down the line. In fact "clean coal" is showing promise as a proven technology in China and is expected to be widely adopted there in the future.
Alliance Resource is arguably the best run and most profitable of the coal companies currently domiciled in the U.S. and it is poised to do well over the long term. The patient investor with a long-term focus should do very well over time.