Shares of Peabody Hammered After Coal Company Ends Plan to Buy Back Debt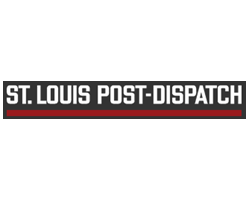 September 21, 2019 - Shares of Peabody Energy sank Friday after the St. Louis-based coal giant announced it was terminating a cash tender offer to buy back $1 billion in debt.

"The company noted that, at this particular time, the debt markets do not accommodate a path toward completing the offers and achieving the company's refinancing objectives in an economic fashion," Peabody said in a statement.

"The company intends to pursue alternative means to accomplish its longer-term objectives in a manner that adds value to the enterprise," the company added.

Peabody shares fell 9% Friday to $15.50. The stock was as high as $46.86 in June 2018, about 14 months after Peabody emerged from bankruptcy protection in April 2017.

Industry analysts attributed Peabody's decision to scrap its bond sale to the difficulty that all coal companies are facing as investors move away from coal.

"This is perhaps the bond market's response to climate change," said Lisa Abramowicz, host of "Bloomberg Money Undercover."

Shares of Creve Coeur-based Arch Coal also sank Friday, down 4% to $71.94.

Peabody and Arch — the two largest coal companies in the U.S. — in June announced a joint venture to mine coal in Wyoming's Powder River Basin and in Colorado.

The deal included the combination of Peabody's North Antelope Rochelle Mine and Arch Coal's Black Thunder mine — adjacent surface-mining operations near Wright, Wyoming, that share a property line.

On Friday, Peabody issued a statement reaffirming its commitment to the joint venture, saying it continues to progress through the regulatory process.