Indonesia Projects Higher 2022 Coal Demand022 Coal Demand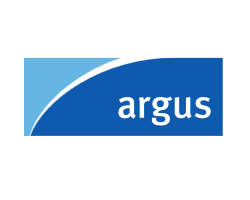 By Antonio delos Reyes and Andrew Jones
January 3, 2022 - As of 21 December 2021, Indonesia looked set to fall short of its 2021 coal production target of 625mn t, following rain-related disruptions to output earlier in the year. But the country's producers are hopeful that global and domestic demand will increase this year as economies recover from the pandemic. This means Indonesian coal production could increase on the year in 2022.
Indonesia's coal output stood at 588.54mn t as of 21 December 2021, equating to 94.17pc of the national production target, according to energy ministry (ESDM) data. The ESDM is expecting coal producers to raise output to 637-664mn t this year based on preliminary discussions with coal mining companies, as it expects mining companies to try and take advantage of expectations that coal prices will remain relatively high. But the projection is based on preliminary discussions and is yet to be confirmed.
The ESDM will finalise its 2022 national coal production target after coal producers submit their work plans for approval. The Indonesian coal mining association (APBI) has said it expects a modest increase in output this year as producers look to take advantage of coal prices, which it forecasts will be relatively high.
It is difficult to forecast Indonesian coal output as production is subject to external factors such as weather-related delays, prevailing coal prices and changing demand dynamics. A lack of heavy mining machinery and slower infrastructure development were also cited as reasons why output in 2021 lagged behind target. Funding difficulties could also hamper any potential plans for increased output, with a number of financial institutions turning their backs on funding new coal projects.
Monthly global thermal coal exports mostly rose last year although seaborne supply remained down compared with pre-pandemic levels. Global exports in January-August 2021 were higher by 3.2pc, or 19.8mn t, than in the same period of 2020, at 634.4mn t, according to Argus estimates based on customs and shipping data. But this was still lower by 6.5pc, or 44.4mn t, of the January-August total in 2019.
Suppliers Optimistic on Demand
But Indonesian coal suppliers remain optimistic about the prospects of coal demand in both the domestic and international markets, despite a growing push against fossil fuel use to combat climate change. Indonesian coal producers and government officials project a continued increase in demand for coal while coal prices are also expected to remain relatively high in 2022.
The APBI said that the contraction in the Indonesian HBA coal reference price for December 2021 to $159.79/t was merely a price correction following a strong rally earlier in the year. The HBA price peaked at $215.01/t in November 2021, nearly three times higher than the 2021 low of $75.84/t in January. The APBI said that while it does not expect coal prices to return to the historical highs of 2021 this year, it expects the HBA price to still hover above the $100/t mark.
The APBI said that its projections for relatively high coal prices are based on expectations of higher demand for coal as countries recover from the Covid-19 pandemic. Demand in Asia will still primarily be centred on key consumers China and India. Demand from developing countries such as the Philippines is also expected to increase in 2022, it said.
Global coal demand could rise to a record high of 8.025bn t in 2022 and stay at this level until 2024, according to the International Energy Agency's 2021 coal report released last month.
In Indonesia's domestic market, state-owned utility PLN is projecting a 5.3pc year-on-year increase in coal demand from the power sector alone in 2022. PLN expects Indonesian power generators to consume 119mn t of coal in 2022, up from 113mn t in 2020, as new coal-fired generation capacity is brought online. PLN's own coal-fired power plants are expected to consume up to 68.42mn t while independent power producers are projected to consume up to 50.76mn t in 2022.