Ohio: Century Mine To Close in June; More Than 100 Jobs To Be Lost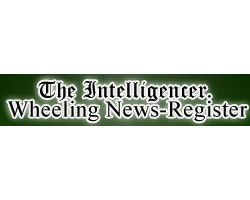 May 5, 2022 - More than 100 people will lose their jobs when the Century Mine closes in June.
Belmont County Coal Resources Inc. — a subsidiary of American Consolidated Natural Resources, formed out of the bankruptcy of Murray Energy Corp. — filed a Worker Adjustment and Retraining Notification with the Ohio Department of Job and Family Services on April 27. It states that 106 non-union employees will be affected by layoffs. The WARN notice takes effect June 15.
"The layoffs will occur on June 15 or within the next two weeks. This layoff will be permanent," David Cutlip, general manager of Belmont County Coal Resources Inc., wrote in a notification to Beth A. Brannigan, chief of the Bureau of Employment of Training Program with Ohio Workforce Development. "All affected employees have been notified that their layoff from employment will be permanent. … There will not be bumping rights for the affected employees who are not represented by a union."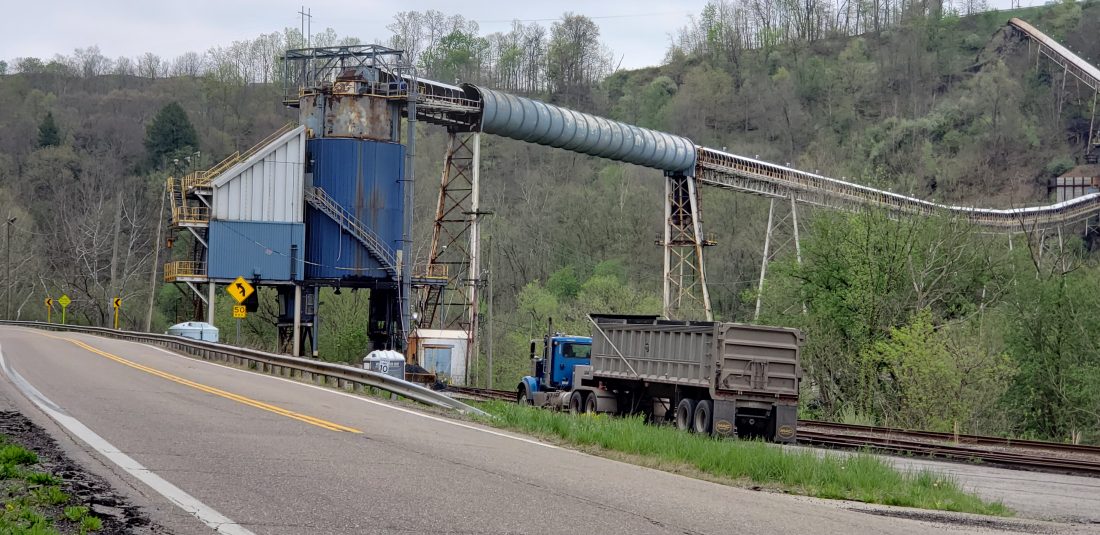 A tractor-trailer waits to be loaded with coal from Century Mine, which is expected to close in June. The loading tipple at the mine is located along Ohio 148 outside of Beallsville.
Photo by: Jennifer Compston-Strough
Those who will lose their jobs at the Beallsville operation include workers in positions ranging from master electrician to security and dispatch, surface operators, a belt coordinator, shift supervisors, belt supervisors, human resources employees, a safety director and a safety inspector.
An employee who answered a call to ACNR headquarters provided an email address for media inquiries. Officials did not immediately respond to a message seeking comment sent to that email address on Wednesday.
Jeff Felton, director of Belmont County Department of Job and Family Services, said he had not heard about the WARN notice until Wednesday. But he said his office is already working to connect job seekers with opportunities.
"We already have a job fair scheduled at May 19 at the (Ohio Valley) mall. It's going to be in-person," Felton said, adding that at least 29 employers and agencies as well as training providers will take part. "That would be one of the first places I'd stop."
Felton said there is a widespread need among employers nationwide, and many of them will be looking for job seekers.
"That's why they're there. They need people," he said.
Felton added that the Ohio Means Jobs office at 302 Walnut St., Martins Ferry, is the place to go for job opportunities.
"I hadn't heard anything about (the layoffs), not at all, this is the first," Mike Schlanz, workforce supervisor with Ohio Means Jobs, said, adding that Ohio Means Jobs has worked with companies and employees during layoffs.
Felton said the state would organize a rapid response to coordinate employment activities. He added that his department has on-the-job training contracts with employers.
"It all depends on what folks are interested in and what they're willing to," Felton said.
"People can come to our office and look for employment. We can give information on job openings and help with that," Schlanz said.
Monroe County DJFS Director Jeanette Schwall said her office had heard about the WARN notice, but she said it might chiefly impact workers from Belmont County, since that is where the mine is located.
"We don't know yet how many of those (layoffs) yet might be Monroe County residents," Schwall said.
She said that in general, if layoffs in a county are significant, the state may provide funds to carry out rapid response activity.
"It just depends on the numbers. Otherwise we would personally reach out to the individuals who would be affected and let them know what type of services might be available to them," she said. "It's a process, and sometimes it takes a little bit of time to get a feel for the situation and try to take the next steps."
Bill Teets, spokesman for the Ohio Department of Job and Family Services, released a statement regarding the losing of the mine.
"We have what we call rapid response teams that are available to help in these situations. Our workforce specialist who covers your area is reaching out to the employer as well as local workforce development folks," he said, adding the traditional rapid response services will be offered, including an initial employer meeting to discuss the state and local services available and developing a re-employment strategy and service delivery plan.
Affected workers will also learn about tools to assist them during their layoff, how to file for unemployment benefits and receive an introduction to the OhioMeansJobs Centers and OhioMeansJobs.com. Affected workers will also be assessed to determine range of skills, abilities and future plans.
OhioMeansJobs centers can be reached at belmontcountyconnections.com for Belmont County residents and at www.omj15.com/monroe for Monroe County residents. General information on Ohio Means Jobs Centers can be found at jfs.ohio.gov/owd/WIOA/map.stm.
Century Mine was temporarily idled in 2015 with 425 of its 650 workers at that time laid off for two weeks. That was before Murray Energy Corp. filed for Chapter 11 bankruptcy protection in 2019. The company emerged from bankruptcy nearly a year later, becoming ACNR.
According to its website, ACNR today is the largest underground coal mining company in the nation. It and its subsidiaries employ nearly 5,000 people among its nine active coal mines in Ohio, West Virginia, Pennsylvania, Illinois, Utah, Kentucky and Alabama.
The company controls more than 4 billion tons of coal reserves with production topping 49 million tons of coal per year. The vast majority of its holdings are thermal coal operations, meaning the coal is burned to create electricity. Its Alabama operation is a metallurgical coal complex, which provides coal for making steel and metal products.