AIM Taking King Coal Festival Outside Williamson, West Virginia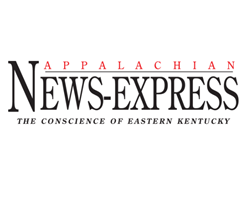 By Terry L. May
June 20, 2022 - The 49th Annual King Coal Festival will hit the road this year as the AIM (Action in Mingo) Group has received permission for the event to be held in Delbarton.
AIM President Jada Hunter appeared before the Delbarton, West Virginia, Town Council on Monday, June 13, and asked if the town would be interested in being the new location for the event. The request passed unanimously.
"We are excited to have another event in town to provide things for our residents and tourists," Recorder Medina Mahon said.
The event has been held in the City of Williamson since its conception; however, the Williamson City Council voted in December 2021 to take over the management of the King Coal Festival. AIM was not consulted on that action.
"The King Coal Festival belongs to AIM," Hunter told the Mingo Messenger. "We have had it registered with the Secretary of State's Office and West Virginia Fair and Festivals for years. It is ours.
"We are very happy and excited to have the opportunity to work with the Town of Delbarton to put on our 49th Annual King Coal Festival," Hunter said. "We are delighted to be in Delbarton. They (the town council) were very receptive to it."
Hunter said the event will take place during its traditional calendar slot on the third weekend in September. This year the event will run Thursday, Sept. 15, through Sunday, Sept. 18. A full event schedule will be released later but this year's event will follow the same pattern as in years past, according to Hunter. The Miss King Coal Beauty Pageant will be conducted the weekend before the festival with the pet show on Thursday, Sept. 15; the block party/cruise in on Sept. 16; the main festival with vendors, activities and a parade on Sept. 17; and the gospel sing on Sept. 18.
Currently, the City of Williamson is also planning to conduct its King Coal Festival in Williamson on the same weekend.