2022 General Election Results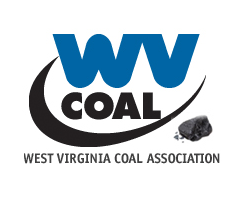 November 9, 2022 - Below is a message from West Virginia Coal Association President Chris Hamilton:
The 2022 West Virginia's General Election came to a quiet end Tuesday night with few surprises. West Virginia's two strongly favorite Congressional incumbents cruised to victory with Carol Miller (R) winning WV's First Congressional District by a 67% to 29% margin and Alex Mooney (R) garnering 65% of the vote in WV's Second Congressional District.
Legislatively, the State Republican Party added to its super majority in both Houses of the State Legislature. The Senate will likely seat 30 GOP Members of the 34-member Senate and the House GOP Caucus should close in on 90 members of the 100-member House of Delegates.
Practically every person WVCA endorsed won their race including several new candidates for the State Senate who challenged Democratic incumbents in high profile races. Longtime coal advocate Mike Stuart defeated Ron Stollings in the 7thSenate District, Mark Hunt defeated Richard Lindsay in the 8th Senate District and Vince Deeds defeated current Senate Minority Leader Stephen Baldwin in the 10th Senate District. Three other WVCA-backed GOP candidates were victorious in their bid for open Senate seats including Laura Wakim Chapman (SD-2), Jay Taylor (SD-14), and Mike Oliverio (SD-13).
All four Constitutional Amendments, including Amendment 2 dealing with certain property taxes and equipment and inventory taxes were rejected by state voters.
A complete rundown of state legislative races will be circulated later in the week. In the meantime, please give me a call if you have any questions.