Union Pacific Boosts Hiring to Support 2023 Coal Demand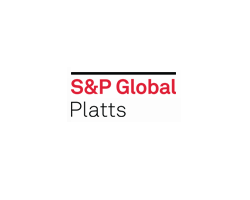 January 25, 2023 - US railroad Union Pacific is adding 150-200 workers per month to support growing coal demand amid low natural gas inventories in 2023, the company said during a Jan. 24 earnings call.
"We expect to see growth in coal, even though natural gas prices have come off their highs, low inventories support continued demand," UP spokesperson Kenyatta Rocker said during the call. "We are keeping a close eye on natural gas prices, given the price impact of our index-based contracts."
The railroad serves the largest US coal producing region, the Powder River Basin, which consists primarily of Wyoming and Montana. In 2022, UP generated $2.1 billion in coal and renewables freight revenues at an average $2,410 per car. In the fourth quarter, UP generated freight revenues of $523 million from its coal and renewables segment at an average of $2,431 per car.
"We feel good about being able to move coal in these natural gas prices and even the forward curve for the rest of the year," Rocker said. "I'll tell you, there's still quite a bit of low inventories out there. So I can assure you, those customers are willing and able to receive that coal demand that's out there."
Full-year coal and renewables carloads were 885,000 in 2022, with fourth-quarter carloads at 215,000.
"We've still got tight spots in the network that are limiting our ability to grow and ship all the demand like in coal, maybe to a lesser extent in [rock]," CEO Lance Fritz said. "And we're hiring actively in those areas that would support the network for that growth. The pipeline is full. We've got 600 people in the pipeline, and we're graduating something like 150 to 200 a month at this point."
Coal and renewable carloads were flat on the quarter in Q4 due to weather and service challenges impacting the ability to capture demand from higher natural gas prices.
"Crew constraints in critical locations impacted by shipping demand had a real impact on our performance in 2022," Fritz said. "We're building resiliency into the network through hiring efforts."
The railroad said its pricing dollars are anticipated to exceed inflation dollars in 2023.
"For 2023, we expect our all-in inflation to be around 4%, while cost per employee is expected to increase in the mid-single digits as elevated wage inflation is partially offset by productivity," Chief Financial Officer Jennifer Hamann said.
The company expects to improve its full-year 2023 operating ratio on a year-over-year basis, assuming current fuel prices and volumes estimates.
"That said, there will be a lag to fully offset the impact of inflation on our profitability until we are able to actively touch or reprice our business while also further improving productivity," Hamann said.
Lagging impacts include longer-term contracts, some of which roll over for periods of years with limits on pricing escalators, she said.