Carbon Capture Key to EPA's New Power Plant Emissions Rule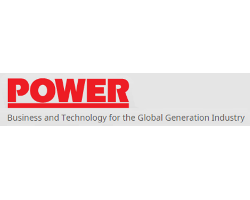 May 11, 2023 - The U.S. Environmental Protection Agency (EPA) has unveiled new greenhouse gas (GHG) standards for the nation's power plants, moving to require both existing and new facilities to capture emissions of carbon dioxide (CO2) for the first time. The rule announced May 11, if implemented, would mean coal- and natural gas-fired power plants would have to install carbon capture or other technology to reduce or capture nearly all of their CO2 emissions by 2040.
It's the latest attempt by the agency to regulate emissions from the nation's fossil fuel-powered power generation stations. It does not mandate the use of carbon capture equipment, but does set caps on pollution rates that plant operators would have to meet. Plant operators could do that with a different technology, or could switch to a non-emitting fuel source such as hydrogen.
In effect, the rule would require most fossil fuel power plants to reduce their GHG pollution 90% between 2035 and 2040, or shut down. It could move utilities to accelerate decisions to close older coal-fired plants, as many already have done. The rule does allow plants that schedule closure in the next decade or so to mostly avoid the standards.
EPA Administrator Michael Regan in a media briefing said, "I'm excited to announce that EPA is using its Clean Air Act authority to protect people from harmful pollution and safeguard the planet for future generations. To do that, we're proposing new carbon pollution standards for coal- and natural gas-fired power plants.
"The proposed limits and guidelines would require ambitious reductions in carbon pollution based on proven and cost-effective control technologies that can be applied directly to power plants," said Regan. "This proposed action is also designed to give the power sector continued flexibility with respect to its operations and choice of generating resources and facilitate long-term planning during this dynamic period for the sector."
"If implemented, the EPA's new regulations will be a huge game-changer for the U.S. power industry," said Mona Dajani, Global Head of Renewables, Energy & Infrastructure at Shearman and Sterling, in comments to POWER. "It will mark the first time the EPA has limited carbon emissions from power plants. Coal-fired power plants will likely need to either implement carbon capture technology or build renewable energy assets, such as clean hydrogen to replace fossil fuel assets."
The new rules do provide flexibility for power plants. Emissions-reduction targets are based on the size of the plant, whether it operates continuously or intermittently, and whether it has set a retirement date. As noted earlier, officials said it's likely some coal-fired plants, already scheduled to be closed over the next decade, will not be subject to the new standards.
Several Categories
The EPA breaks down the standards into several categories. Utilities, working with state officials, would ultimately decide how to meet the EPA's emissions rates by choosing among available technologies. Coal plants could install carbon capture technology, or switch to burning less carbon-intensive hydrogen and/or natural gas to supplement coal. Or a plant could simply set a retirement date.
The EPA's proposal only covers the largest existing gas-fired plants. The new standards also are different for plants not yet built, with those facilities needing carbon-reduction equipment installed from day one.
President Biden at a recent meeting of world leaders has said he will do what he can to limit the impact of emissions from the U.S. power sector. "We have to do more than recognize the climate challenges we face," Biden said. "We are determined to strengthen our ambition and our actions. And, yes, we're willing to do the hard work to limit global warming to 1.5 degrees Celsius."
The new emissions standards, in the works for more than a year, will no doubt face opposition from the coal and natural gas industries, as have previous climate rules enacted by the EPA under both former presidents Barack Obama and Donald Trump in the past decade. Obama's Clean Power Plan, and Trump's Affordable Clean Energy rule, each were invalidated by U.S. courts.
West Virginia Sen. Joe Manchin, who is chairman of the Senate Energy and Natural Resources Committee, already has said he will block any of Biden's nominees to the EPA because of the rule. Manchin, who has made millions of dollars with a family business selling coal over the past few decades, has long opposed any moves that could have a negative impact on the coal industry.
Some industry leaders also decried the EPA's action. Jim Matheson, CEO of the National Rural Electric Cooperative Association, in a statement Thursday said, "This proposal will further strain America's electric grid and undermine decades of work to reliably keep the lights on across the nation. And it is just the latest instance of EPA failing to prioritize reliable electricity as a fundamental expectation of American consumers. We're concerned the proposal could disrupt domestic energy security, force critical always available power plants into early retirement, and make new natural gas plants exceedingly difficult to permit, site, and build."
Matheson continued: "Nine states experienced rolling blackouts last December as the demand for electricity exceeded the available supply. Those situations will become even more frequent if EPA continues to craft rules without any apparent consideration of impacts on electric grid reliability. American families and businesses rightfully expect the lights to stay on at a price they can afford. EPA needs to recognize the impact this proposal will have on the future of reliable energy before it's too late."
Biden Presses for Decarbonization
The Biden administration has pledged that the power sector will decarbonize by 2035. According to the Clean Air Act, any standards for emissions control must be based on the "best system of emission reduction," which analysts have said refers to technologies deemed affordable and technically feasible.
A 2015 federal standard required new coal-fired power plants to capture about 40% of their carbon. But the rule has never been necessary, because no new U.S. coal-fueled plants have been built since it took effect.
The EPA on Thursday said the proposed Clean Air Act emission limits and guidelines for CO2 from fossil fuel-fired power plants are "based on cost-effective and available control technologies. The power sector is the largest stationary source of greenhouse gases, emitting 25% of the overall domestic emissions in 2021. These emissions are almost entirely the result of the combustion of fossil fuels in the electric generating units that are the subjects of these proposals."
The agency is proposing limits for new gas-fired combustion turbines, as well as existing coal, oil, and gas-fired steam generating units. It also impacts "certain existing gas-fired combustion turbines," according to the agency.
The EPA said that, "Consistent with EPA's traditional approach to establishing pollution standards for power plants under section 111 of the Clean Air Act, the proposed standards are based on technologies such as carbon capture and sequestration/storage, low-GHG hydrogen co-firing, and natural gas co-firing, which can be applied directly to power plants that use fossil fuels to generate electricity. As laid out in section 111 of the Clean Air Act, the proposed New Source Performance Standards [NSPS] and emission guidelines reflect the application of the best system of emission reduction [BSER] that, taking into account costs, energy requirements, and other statutory factors, is adequately demonstrated for the purpose of improving the emissions performance of the covered electric generating units."
The agency said it "has evaluated the emissions reductions, benefits, and costs of the proposals to limit CO2 from the existing coal fleet and new natural gas units. EPA projects these proposals would cut 617 million metric tons of CO2 through 2042 along with tens of thousands of tons of PM2.5 [particulate matter], SO2 [sulfur dioxide], and NOx [nitrogen oxides]—harmful air pollutants that are known to endanger public health."
60-Day Comment Period
The EPA said it will take comment on the new standards for 60 days after publication in the Federal Register, and the agency also will hold a virtual public hearing.
The agency said the technology-based standards it is proposing to reduce emissions from power plants include:
Updates to the NSPS for fossil fuel-fired stationary combustion turbines, which are generally fueled by natural gas.

New emission guidelines "for large, frequently used existing fossil fuel-fired stationary combustion turbines." These also usually burn natural gas.

New emission guidelines "for existing fossil fuel-fired steam generating EGUs," which would include mostly coal-fired facilities.
"The costs of operating natural gas and coal power plants will continue to increase, swinging the economic pendulum further towards favoring renewable energy, hence accelerating our switch to clean electricity," Greg Smithies, a partner and co-head of The Climate Tech Investment Team at Fifth Wall, told POWER. "However, it likely won't increase those costs anywhere near as much as the power industry claims it will. We only have to look at the sulfur dioxide scrubber regulations from the early 2000s to see a close analogy. In that case, the forced implementation of those scrubbers was much cheaper than the industry expected, and went significantly faster as a result. A key reason why the costs [this time] will be mitigated is the IRA [Inflation Reduction Act] expansion of the 45Q carbon capture and sequestration credits."
The standards are subject to a public comment period and are not likely to be finalized or implemented until 2024 at the earliest. Officials in states such as Ohio and West Virginia, long reliant on coal and natural gas, have signaled they will bring legal challenges. The Biden administration already has been sued by a group of Republican state attorneys general who have balked at federal climate policies designed to decarbonize the nation's power sector.
Available Technologies
Officials have said technologies for carbon capture and sequestration (CCS), along with carbon capture, utilization, and storage (CCUS), are still being developed for the U.S. power generation industry. There are about 3,400 fossil fuel-powered plants in the U.S., according to the EPA. BTU Analytics, a Colorado-based energy analytics group that is part of FactSet, in a recent report said it is tracking 30 CCUS projects at natural gas-fired power plants.
Only one power worldwide—the coal-fired Boundary Dam Power Station near Estevan, Canada (Figure 1), near the U.S. border with North Dakota—is currently using carbon capture technology at a commercial scale. Boundary Dam, POWER's Plant of the Year in 2015, has operated since 2014. The plant's operators have said it captures as much as 90% of its CO2 emissions.
The Petra Nova installation in Texas, which operated from 2017 to 2020, was the world's largest carbon capture project (Figure 2). The project sent captured carbon from Unit 8 at the W.A. Parish Generating Station to a Texas oil field, for use in enhanced oil recovery. Petra Nova recently was sold to a Japanese company that said it wants to restart the project.
The Global CCS Institute, which maintains a database of CCS/CCUS projects worldwide, said the Huaneng Longdong CCS project at a power plant in China is under construction. The group said the project is scheduled to be operational this year. The institute recently said the China facility it is "widely anticipated to be the world's largest coal power CCUS project." The 2-GW coal-fired plant at Huaneng Longing is part of a 10-GW "multi-energy" complex that also will include renewable energy and hydrogen production.
Dajani told POWER: "At this point of time … carbon capture utilization and storage will not force coal and natural gas [plants] to close in light of the tax credits available by the Inflation Reduction Act. It is clear that one of the goals of the act is for the U.S. government to spur the growth of CCUS by encouraging additional investment and wider application and adoption. The act contains several important broadening changes to the 45Q tax credit, all of which are intended to help spur CCUS project and technological development, with the ultimate goal of facilitating a self-sustaining, market-driven CCUS industry. At a time when investment dollars are eager to participate in renewable energy and energy transition businesses, these revisions to the 45Q tax credit are likely to help the CCUS industry attract significant capital investment."
"While carbon capture technologies are designed to reduce carbon emissions from coal and natural gas plants, the implementation of these technologies may not necessarily force more plants to close," said Jennifer Diggins, vice president of Public Affairs at 8 Rivers, the North Carolina-based company that developed the Allam-Fetvedt Cycle technology, which captures emissions by design in the power generation process. "It is possible that some power plants may choose to retrofit their facilities with carbon capture technologies in order to comply with emissions regulations or to reduce their carbon footprint."
Diggins told POWER: "Ultimately, whether or not carbon capture technologies lead to the closure of more coal and natural gas plants will depend on a variety of factors, including the cost and feasibility of implementing these technologies, the availability and cost of alternative energy sources, and evolving regulations and policies related to carbon emissions."
No Mandated Plant Closures
The new EPA rule does not require power plants to close. Legal experts generally agree that the Clean Air Act doesn't allow the EPA to determine closure dates. The Supreme Court, in fact, last year said the EPA only has authority to require pollution controls at power plants. Analysts have said the new standards mean utility companies may need to decide whether they want to build new baseload gas-fired plants with carbon capture technology, or build more renewable energy installations.
The U.S. Energy Information Administration (EIA) said burning of fossil fuels accounted for more than 60% of U.S. electricity generation in 2022. Sixty percent of that total came from natural gas, with 40% from coal. Renewables such as wind, solar, and hydropower accounted for 21.5%, with nuclear energy accounting for the remainder.
Those who spoke with POWER said individual states are expected to develop plans for bringing plants into compliance. Operators could find different technologies to capture carbon, or switch to cleaner fuels. Gas-fired power plants already are experimenting with the use of hydrogen, which does not emit carbon.
"While it depends on the implementation timeline set by the Biden administration, these new rules are likely to come into effect within the next few years, which will be too fast for the power generation industry to respond by just switching fuel types," said Matt Grace, head of Growth at Optiwatt, a group that operates in the electric vehicle charging sector. "The energy supply chain is massive, global, and complex, and will not be able to respond quickly while maintaining capacity by simply phasing out coal or natural gas in favor of hydrogen, renewables, or nuclear. Sixty percent of our current electricity production is powered by fossil fuels, including natural gas, coal, and petroleum products. As a result, carbon sequestration will be the primary stop-gap method available to bridge the transition between our electricity grid of today and the net-zero carbon future of tomorrow."
The Biden administration earlier this year detailed plans to reduce emissions from the transportation sector by accelerating the nation's adoption of electric vehicles. It also continues to push the oil and gas exploration industry to reduce leaks of methane from oil and gas wells. Scientists have said methane, also a greenhouse gas, is a major contributor to global climate change because it traps more heat in the atmosphere than CO2.
Utilities, Investors Argue Against Carbon Capture
Electric utilities have argued against rules forcing the installation of carbon capture technology, saying it is too expensive and will increase the cost of energy as those costs are passed on to consumers. Several investment firms, including State Street Global Advisors and BlackRock, major shareholders of U.S. utilities, in a 2021 report said the cost of carbon capture makes it "a risky and potentially expensive decarbonization strategy."
Some power generation industry representatives, in comments to the EPA last year, said they did think emissions standards for power plants should be based on carbon capture technologies. Southern Co., the utility serving several states in the southeastern U.S., said gas-fired generation should be supported "to safeguard electric needs of the U.S." The utility, which is behind the Vogtle nuclear power plant expansion in Georgia that could finally come online later this year, is phasing out its use of coal-fired power.
Southern, which with the U.S. Dept. of Energy (DOE) operates the National Carbon Capture Center in Alabama, has said that commercial deployment of carbon capture technology "is many years away" despite the incentives for the technology in the IRA.
"Efficient point-source carbon capture [or carbon scrubbers] would be highly useful for a massive swath of industries outside of just power plants," said Smithies. "Just think of that plastic plant, or cement factory, or steel plant that has high amounts of CO2 coming out of flue gases. So, there is a massive knock-on effect here. But by forcing the power industry to utilize this technology, we ensure that it has the scale as well as the investment to bring down the technology cost curve rapidly, and then ensure that same technology can be used to decarbonize a myriad other hard-to-decarbonize industries simultaneously."
The Southern Environmental Law Center (SELC), meanwhile, in an email to POWER said the EPA's move is important to combat climate change.
"Setting limits on carbon pollution from gas and coal plants is key to cleaning up the power sector," said Gudrun Thompson, leader of SELC's Clean Energy & Air Program. "If we are going to tackle the climate crisis, EPA's proposal is a crucial piece in moving the South—and the nation— away from a fossil fuel past and toward a clean energy future."
"EPA's proposal makes it possible for utilities to reduce pollution in a cost-effective way, while also tapping into the immense economic benefits and job creation we have seen firsthand in the South with the growth of the renewable energy industry," said Alys Campaigne, leader of SELC's Climate Initiative. "We now have the opportunity to embrace the momentum toward a cleaner energy future while reducing pollution—a win-win for communities and local economies."
Petra Nova—Restart Coming?
The National Mining Association said CCS is not an "adequately tested technology." The group in comments last year noted the aforementioned Petra Nova project, with many analysts deeming the carbon capture project a failure. The CO2 captured from Petra Nova was used for enhanced oil recovery, but a drop in crude oil prices and oil production created an economic challenge for the project.
JX Nippon, a Japanese company, bought NRG's 50% stake in Petra Nova for $3.6 million at the end of last year, making JX Nippon the sole owner. The Japanese company earlier this year said it plans to restart operations at the facility, which was chosen as POWER's Plant of the Year in 2017.
NRG Energy in a report sponsored by the DOE said Petra Nova, located near Houston, was a technical success. The report said the plant captured 92.4% of the CO2 from gas processed from the facility's coal unit, and said that demonstrated that a commercial-scale CCS project can be built. But the report also said the amount of carbon captured in the first two years of Petra Nova's operation "fell well below expectations," noting the plant struggled to remain online as various parts of its system experienced problems.
Dajani told POWER, "There are alternatives to the post-combustion carbon capture used at power plants. Using current state-of-the-art technology, capturing CO2 from a coal-fired power plant costs an estimated $57 per metric ton. Researchers at Pacific Northwest National Lab have developed a technique that is able to pull CO2 out of the exhaust flue of a power plant or factory for $39 per metric ton. The incentives for carbon capture and storage research are likely to drive costs down further in the coming years as well."
Administration Pushing Climate Measures
The latest emissions standards proposal comes on the heels of two other Biden administration plans to cut tailpipe emissions dramatically by speeding up the country's transition to electric vehicles, and curb methane leaks from oil and gas wells. The administration wants to implement its proposed regulations as soon as possible, because Republican lawmakers could nullify them if they win control of Congress in the 2024 election. Under the Congressional Review Act, a new Congress elected in November 2023 could move to overturn EPA regulations if those rules were finalized within 60 days of the previous Congress.
Current technology captures CO2 at the source of emissions with a chemical filter, essentially collecting the carbon before it enters the atmosphere. The filter is then heated to release the carbon, which can be compressed. It is then usually sent off-site for storage, or reused in industrial facilities. Scientists have said that for carbon capture to be truly meaningful in an environmental context, it needs to be stored permanently in underground geologic formations, which is happening in locations such as Iceland. POWER toured facilities there in 2022, including an installation operated by Carbfix and Climeworks at a geothermal power plant.
The Clean Air Task Force in a recent report said there are 27 carbon capture projects that have been announced in the U.S., with 18 at natural gas-fired power plants. The EIA has projected that about 7.5 GW of new gas-fired generation capacity—about 14% of all new generation— will be installed this year.
Group Says Calpine Leading CCUS Adoption
BTU Analytics in its report said Calpine, a power company operating in competitive markets, is leading adoption of CCUS at gas-fired facilities. Calpine in early March announced a retrofit project at a Texas power plant, and also has announced a retrofit in California and an expansion project at a different plant in Texas. BTU Analytics wrote that "many of these projects have been spurred by public research funding and no utility-scale project has yet reached FID [final investment decision]. Commercial interest in the technology has generally been limited, but Calpine's recent announcements suggest that the power plant operator sees opportunity. In fact, six different Calpine plants are currently hosting CCUS projects. Some of these are already operational at a pilot scale, but most are only in early stages. Together, CCUS projects at Calpine plants total 24% of the capacity in development for natural gas power plants. This makes Calpine far and away the most prolific developer of projects in this category."
The IRA, passed last year, has significant incentives for the power generation sector around carbon capture. The legislation, which earmarked about $370 billion for clean energy programs, raised the Internal Revenue Service's 45Q tax credit to $85 per metric ton in an effort to make carbon capture more economically viable. The Bipartisan Infrastructure Law created $6.5 billion in new federal funding for the technology across the next five years.
The Biden administration has pledged to cut U.S. emissions of greenhouse gases in half by 2030, with a goal for net-zero emissions of CO2 by 2050. The U.S. Supreme Court last year ruled that the EPA has authority to regulate carbon emissions from power plants, but in a limited way. The IRA includes language that classifies greenhouse gases as pollutants that can be regulated by the EPA.
Energy analysts have pointed out that although Obama's Clean Power Plan was never officially implemented, the power generation sector achieved the goals of that regulation, which aimed to curb carbon emissions from energy by 32% from 2005 levels before 2030. That level was achieved more than 10 years ahead of schedule.