Glencore to Sell Share in Coal Terminal, Tahmoor Mine in Australia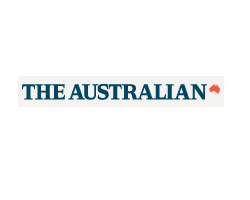 By Bridget Carter and Scott Murdoch
May 19, 2017 - The pipeline of coalmining assets heading to the market appears to be growing, with global commodities trader Glencore hiring Standard Chartered to sell its stake in Australia's Port Kembla coal terminal and its Tahmoor coking coalmine near Wollongong.
It comes as prospective suitors start lining up for Rio Tinto's $2 billion worth of coking coalmines, with Whitehaven Coal said to be gunning hard for the assets.
Glencore is offering its Tahmoor underground mine in NSW, which produces 2 million tonnes of coking coal annually.
The mine operates in the Bulli coal seam, producing mostly coking coal but also small amounts of steaming blend coal.
Glencore is also selling its stake in the Port Kembla coal terminal, 72km south of Sydney, which services two of the nation's richest coal reserves, the southern and western coalfields of NSW, exporting coal globally.
It is equally owned by six miners, including Glencore, South32, Centennial Coal, Wollongong Coal, Tahmoor Coal and Peabody Energy.
South32 manages the terminal on behalf of the consortium.
Some analysts expect the Port of Kembla and Tahmoor assets to sell for hundreds of millions of dollars.
Glencore's mining portfolio in Australia has grown steadily following its acquisition of Xstrata in 2013. Globally, it has $US129bn ($174bn) worth of assets.
But while the Swiss trader has typically been considered an acquirer of assets, it has experienced its fair share of pain in recent years linked to the decline of the mining boom and in 2016 sold its Hunter Valley rail assets to Genesee and Wyoming for just over $1bn.
The bounce in the coal price in recent months could relieve pressure on Glencore to sell assets in the immediate term and place it back on the acquisition trail.
Meanwhile, it appears investment banking advisers are now jostling to secure an advisory role with a bidder for Rio Tinto's coalmining sale.
Apparently, Australian-listed miner Whitehaven Coal is particularly eager to participate in the Credit Suisse-advised process once it begins.
Rio is selling its Kestrel mine, 40km northeast of Emerald in central Queensland, and its Hail Creek Mine, 120km southwest of Mackay in central Queensland.
Among those expected to line up for a Kestrel and Hail Creek acquisition are private equity firm Apollo, Xcoal, BHP with its joint venture partner Mitsubishi, Glencore and Coronado Coal.