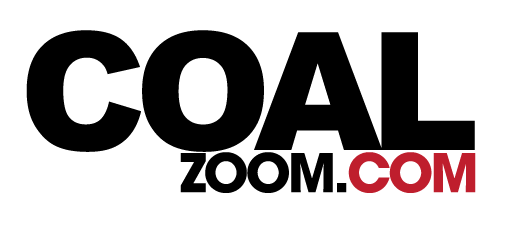 Coal Calendar 2019
October 8-10 – Coal Association of Canada National Conference to be held at Vancouver. The program is focused on "Canadian Coal: Building Momentum". On Tuesday October 8, includes technical session partnering with the Western Canadian Coal Society. The conference attracts a diverse group of delegates from across Canada and around the world. See conference website at www.coal2019.ca .
October 15-17 – MSHA Training Resources to Applied to Mining (TRAM) Annual Conference to be held in Beaver, West Virginia at the National Mine Health and Safety Academy, 1301 Airport Road. This year's theme is "Expand Your Reach – Knowledge Is Your Superpower!" For more information, visit https://www.msha.gov/training-education/training-program-and-courses/annual-training-resources-applied-mining-tram-conference.
October 17 – Tug Valley Mining Institute Meeting. Logan Country Club, Chapmanville, WV. Social hour 6-7 dinner 7. Speaker TBD. Sponsor TBD. For further information, phone 304-792-8433, e-mail wvprocoal@yahoo.com, or visit www.tvmi.us.
October 17-19 – PCMIA/SME Annual Joint Meeting, to be held at Hilton Garden Inn Southpointe, Canonsburg, PA. Includes Technical Sessions and Student Luncheon. This year partnering with the North American Coalbed Methane Forum who will run their program Wednesday October 17. For further information, contact Mary DelRosso, 412-835-7387, or e-mail mary412d@comcast.net.
October 30-November 2 – China Coal & Mining Expo 2019. China's 18th international technology exchange and equipment exhibition on coal & mining to be held at New China International Exhibition Center (NCIEC) Hosted by China National Coal Association and China National Coal Group Corp. For more information, visit www.chinaminingcoal.com.

October 31- November 2 – 13th Annual Southeast Mine Safety & Health Conference to be held at the Ross Bridge Hotel/Conference Center, Hoover, Alabama. Comprehensive program includes exhibits, pre-conference seminar, golf outing and charity dinner. For further information, phone 205-290-7296 or visit www.southeastmineconf.org.
November 12 – VCEA Annual Fall Meeting & Awards Dinner to be held at Russel County Conference Center, VA. For information, phone 276-889-2262 e-mail barb@virginacoalenergy.com or visit www.virginiacoalenergy.com.
November 27-30 – Bauma China to be held at the Shanghai New International Expo Center, Shanghai, China. The show will feature construction machinery, building material machines, mining machines, and construction vehicles. To register, visit www.bauma-china.com.
December 3-4 – European Mining Convention presented by Valiant Business Media to be held at The Convention Center Dublin, Ireland. EMC19 aims at connecting the European mining industry with the rest of the world to reframe sustainability with innovation and experience. For further information, visit www.europeanminingconvention.com.
December 5 - Kanawha Valley Mining Institute Meeting 6:30 pm sponsored by Komatsu Mining Group. To be held at Holiday Inn and Suites-Charleston West, 400 Second Avenue, Charleston, WV. For further information, contact www.kvmi.org.
December 5-6 – ACC Coal Trading Conference to be held at the Marion Marquis, New York, NY. For further information, visit www.americancoalcouncil.org.
Coal Calendar 2020
March 23-24 – Future of Mining Australia 2020 to be held in Sydney, Australia. For further information, visit https://australia.future-of-mining.com/