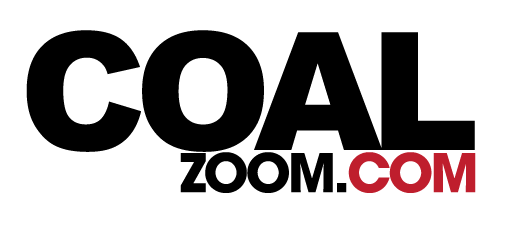 Coal Calendar 2019
May 20-21 – VCEA 40th Annual Conference & Expo to be held at Marriott Meadowview Conference Center, Kingsport, TN. Includes Golf Outing. For further information, please phone 276-889-2262, e-mail barb@virginiacoalenergy.com or visitwww.virginiacoalenergy.com.
May 20-22 – Longwall USA 2019 to be held at the David L. Lawrence Convention Center, Pittsburgh, PA. For further information visit www.longwallusa.com.
June 3-7 – 9th International Conference on Clean Coal (CCT2019) presented by IEA Clean Coal Center to be held at Houston, TX. This leading forum for innovation in the coal industry is a truly international event welcoming over 250 delegates from 30 countries to hear about technologies which reduce the environmental impact of coal and the future outlook of the coal sector worldwide. Visit www.cct-conferences.org.
June 6 – Annual Virginia Governor's Mine Rescue Contest to be held at UVA Wise, Wise, VA. For further information, please contact VCEA phone 276-889-2262 email barb@virginiacoalenergy.com or visit www.virginiacoalenergy.com.
June 13-14 – AIMS 2019 4rd International Conference, "Mines of the Future" to be held in Aachen, Germany. For further information, please e-mail aims@mre-aachen.de, phone +49+241+80+95673, or visit www.aims.rwth-aachen.de.
June 14 – Friends of Coal West Golf Tournament, Craig, Colorado. For information, visit www.rmcmi.org.
June 17-22 – Montana Tech's What a Blast! 2018 Mining Camp recruiting future mining engineers. Fifteen junior and senior high school students may apply before April 10 to pconrad@mtech.edu or visit www.mtech.edu/academics/mines/mining/summer-camp.
June 23-25 – Rocky Mountain Coal Mining Institute 115th Annual Conference, to be held at Hotel Talisa, Vail, Colorado. For further information, please phone Judy Colgan at 303-948-3300, or visit www.rmcmi.org.
Coal Calendar 2020
September 28-30 – MINExpo International 2020 sponsored by the National Mining Association to be held at Las Vegas, Nevada. This event, held every four years, is designed to explore at every level reducing costs and improving safety to ensure that mining businesses are productive and efficient. MINExpo is expected to bring together over 44,000 mining professionals from 127 countries, over 800,000 sq ft of exhibit space and 2,000 manufacturers, suppliers and service providers. For more information, to attend visit www.minexpo.com/attend/ and to exhibit visit www.minexpo.com/exhibit/.