Coal Deal Debunks Naysers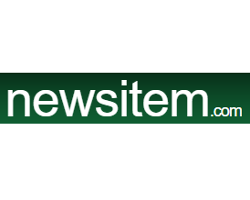 By Mark Gilger and Andy Heintzelman
August 6, 2017 - A deal involving Reading Anthracite Co. and Xcoal Energy & Resources supplying 700,000 tons of coal to the Ukraine, some of it coming from a mining site near Locust Gap, is "great news" for the Pennsylvania coal industry.
"There were a lot of naysayers complaining about President Trump not doing anything for the coal industry, but this deal proves otherwise," Ted O'Brien, spokesman for Xcoal, headquartered in Latrobe, said Friday. "The deal is a big development. The export contract is the result of a very focused effort by the U.S. and Ukraine governments."
O'Brien couldn't release details of the contract, including how many jobs it will create, but said it "breaks the trend" regarding coal usage and helps fulfill Trump's promise to enhance the coal industry.
The deal brokered between Ukraine and Xcoal is potentially worth about $79 million. The first shipment of coal is expected to leave the Port of Baltimore later this month at a cost of $113 per metric ton.
County's Most Productive Strip Mine
West Spring Energy LLC is recorded by the state Department of Environmental Protection (DEP) as being operated by Reading Anthracite and located in East Cameron Township. A gate to the mine site is located just west of Locust Gap, which is in Mount Carmel Township. Coal has been mined at that site various times dating back to the 1900s and still had an abundance of high quality anthracite coal close to the surface, Reading Anthracite reported five years ago when it held an open house at West Spring, which was just then ramping up production.
In 2016, West Spring Energy produced far more coal than any of the seven other strip mines in Northumberland County at 138,462 tons — about 64 percent of the county's strip mine total of 217,066 tons, according to DEP figures. The next closest in production was Keystone Anthracite Co. Inc. Trevorton Mine at 22,565 tons.
Four of Schuylkill County's 26 strip mines produced more than 100,000 tons last year and the county total was 1,229,028 tons. Statewide anthracite production in 2016 was 7,642,435 tons, down 12 percent from 8,678,500 the year before.
DEP statistics show Northumberland County's eight surface mines employed 65 people in 2016 while Schuylkill's 26 employed 194. DEP's Bureau of Mines office in Pottsville was not able to provide employment numbers for each mine.
Reading Anthracite President John Rich was not available for comment this week and no one could be reached at the West Spring mine site Thursday or Friday.
Reading and Northern Railroad, which operates the rail line that runs near the Locust Gap mine, said this week it will supply all of the coal cars used to transport the coal.
Encouraging, But ...
Don Alexander, economic development director for Northumberland County, said while the news of the Ukraine deal is "on the surface very encouraging," it doesn't appear to be reflective of renewed interest in coal due to the Trump administration policy goals.
"(It's) rather a token retaliatory gesture made again Russia and President Putin," he said Friday. "The 700,000 tons represents approximately 8 percent of the Ukraine's thermal coal needs, which have been presumably increased since President Putin severely curtailed the flow of natural gas into the Ukraine."
Alexander expects some "marked short-term benefits" from Reading Anthracite's involvement, but said coal is fighting a larger battle.
"I believe it's too early to tell if there will be any long-term benefits arising from either this particular deal or Trump administration policy and goals in general," he said. "Technology globally has made coal markedly more cleaner and more appealing as a thermal source, but in terms of public and policy perception, it remains a dirty fuel source."
Coal from Pennsylvania, West Virginia
The Pittsburgh Post-Gazette describes Xcoal Energy & Resources this week as one of the largest U.S. exporters of coal.
Formed in 2003 and privately held, the company describes its core business as "marketing low, mid and high-volatile coking coals from Appalachian mining operations located in Pennsylvania and West Virginia."
It exported approximately 16 million tons of coal in 2013.
In addition to Latrobe, Xcoal also has offices in Baltimore, Maryland; Key Biscayne, Florida; Newport News, Virginia; Pittsburgh; and San Antonio, Texas.