Mining Is Still Moving!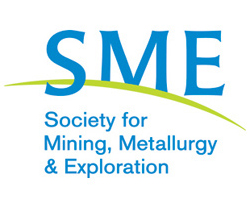 September 8, 2017 - Move Mining is the SME program that asks the question, "How can I change the world's perception of mining?" Teams will submit a three-minute video and one-page abstract to SME by November 1, 2017, outlining their concept on how to implement a change or "move" the perception of mining forward in the world. Four finalists will be chosen by a consortium and one by People's Choice. All five finalists will compete for a $5,000 cash prize during the 2018 SME Annual Conference & Expo.
New this year is Move Mining Next Gen, an online competition for K-12 participants. Teams will create three-minute videos that share their ideas about where minerals are found and mined, how we use them, why mining is important and careers in the mining industry. Four winners will be determined by committee and one by People's Choice. The Best Overall Video will win a prize of $1,000!
Learn more about these exciting SME public awareness programs: www.movemining.org/ and www.moveminingnextgen.org/.