Arch Coal, Inc. Announces Stock Repurchase Agreement with Monarch Alternative Capital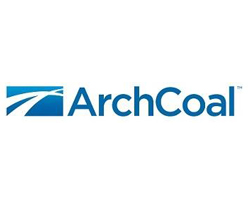 September 14, 2017 - Arch Coal, Inc. (NYSE: ARCH) today announced that it has entered into a stock repurchase agreement with certain investment funds managed by Monarch Alternative Capital LP.
Under the terms of the stock repurchase agreement, Arch has agreed to repurchase from Monarch 750,000 shares of Arch's common stock at a purchase price of $74.33 per share, representing aggregate consideration of approximately $55.7 million. Arch intends to fund the repurchase with cash on hand. The share repurchase would be made pursuant to, and would count toward, Arch's existing share repurchase program of up to $300 million.
The transaction is expected to close on or about September 19, 2017, and is subject to customary closing conditions. Following the closing of the transaction, Monarch will own approximately 2.6 million shares of Arch's common stock.
U.S.-based Arch Coal, Inc. is a top coal producer for the global steel and power generation industries. Arch operates a streamlined portfolio of large-scale, low-cost mining complexes that produce high-quality metallurgical coals in Appalachia and low-emitting thermal coals in the Powder River Basin and other strategic supply regions.