Coal is Vital to American Security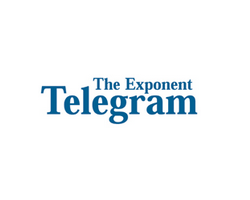 By John Miller
October 9, 2017 - As Americans, we too often take electricity for granted. We expect that when we flip the switch, the lights will come on, the HVAC will keep us comfortable, our TVs, appliances and high-tech gadgets will all operate and satisfy our daily needs. Many of us who can afford it have added backup generators to power our homes when severe weather strikes and a power outage occurs.
We all can recall the devastating impact of the 2011 derecho that left tens of thousands of West Virginia residents and businesses without power for days, and some for weeks. The same was true of Winter Storm Jonas and the Great West Virginia Flood, both of which occurred in 2016.
This hurricane season has exhibited the threat on a broader spectrum, with the devastation of Harvey in Houston, Irma in Florida and Maria in Puerto Rico. The extended loss of power, which has been described as "apocalyptic," continues to hamper hurricane recovery efforts that will provide the relief that only electricity can offer.
In the aftermath of these events, the debate about the reliability of our energy resources and the power grid itself has come under scrutiny and political debate.
Under the Obama administration, U.S. energy policy focused on moving power generation to renewables — solar, wind, hydro and biomass — and away from traditional carbon-based sources of coal and natural gas in an effort to reduce the impact of climate change caused by carbon dioxide released into the atmosphere from burning coal and gas to generate power.
However, recent natural disasters have exposed the vulnerabilities of a generating system that currently relies too much on natural gas and renewables.
In addition, a perfect storm of factors has led to coal-fired, baseload power plants being unable to compete.
Those factors include: Significant regulatory burdens; market rules that disadvantage traditional base-load resources; the onset of the shale revolution and resulting low natural gas prices; and multiple state and federal subsidies and mandates that lend themselves to negative bidding in these markets
Now it appears that the efforts of U.S. Sen. Joe Manchin, D-W.Va., and Congressman David McKinley, R-W.Va., to emphasize the importance of coal as a baseload power source have paid off and are gaining traction.
U.S. Energy Secretary Rick Perry is making waves in Washington with his proposal to prop up coal and nuclear power plants that are at risk of closing due to regulatory and market-rate conditions. He says it is a matter of national security.

Perry's proposed rule requires that electricity markets develop and implement rules that accurately price generation resources necessary to maintain the reliability and resiliency of the power grid. Specifically, the rule allows for the recovery of costs of fuel-secure generation units — that is, coal and nuclear power plants that can keep a 90-day supply of fuel on site.
Perry's idea has garnered significant praise from coal and nuclear industry leaders, who say it could revive plants they say deserve to be paid more. They argue that because these plants build up larger fuel supplies than competitors producing electricity from wind and solar power, they should be paid more.
Obviously, such a change in policy would greatly benefit West Virginia's economy, which is suffering as a result of the Obama administration's energy and environmental policies.
But, more importantly, the proposed policies do begin to address the reliability of our baseload power sources and protect the energy grid from natural disasters, terroristic threat or nuclear attack — all of which are national security concerns.
We must continue to develop natural gas power plants due to their lower emissions rates and fuel costs. But we must maintain the baseload capacity of coal and nuclear power plants due to their reliability. Continued funding of clean-coal technology must be a priority, as well.
We applaud Secretary Perry, Sen. Manchin and Rep. McKinley for their foresight and perseverance in pushing this issue to the forefront of the national discussion.