German Greens Reject Coal Closure Compromise as Deadline Approaches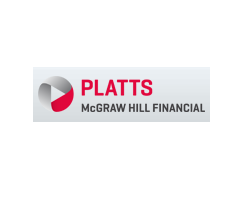 By Andreas Franke
November 14, 2017 - The possible German coalition government partners remain divided over key energy issues, with the Green Party on Monday rejecting a compromise proposal to close 10 of the country's oldest coal plants, according to media reports.
Coalition parties split on coal closures, 2020 climate targets
Merkel set Thu deadline for preliminary talks ahead of COP23 speech
Signs of flexibility with CO2 tax, coal quotas potential solutions
The Greens are demanding the closure of the 20 German coal plants with the highest emissions in order to achieve 2020 cuts targets, but have signaled some flexibility on final closure dates for modern plants.
"What has been proposed is not enough for the Greens," the party's federal chief Simone Peter was quoted as saying by Germany's Spiegel Online.
Over seven weeks after federal elections, the four parties -- the CDU, Bavaria's CSU, the Free Democrats (FDP) and the Greens -- remain divided, with party leaders and their subject matter experts struggling to wrap up common positions ahead of a Thursday deadline for the preliminary talks set by Chancellor Angela Merkel.
Based on position papers across 12 policy areas, the parties' members will vote whether to enter formal coalition negotiations, with the Green Party having scheduled a party congress for November 25.
Energy, climate and transport remain the most divisive areas, with little progress so far and the greatest differences seen between the Greens and the pro-business FDP, the reports show.
An accelerated coal phase-out in addition to Germany's planned nuclear exit would have a negative impact on the economy without many positives for the global climate, FDP chief Christian Lindner said last week.
Over the weekend, amid pressure to compromise, a joint proposal by the FDP, the CDU and CSU for the closure of 3-5 GW of the oldest coal units emerged and was presented in the latest round of talks, according to other reports.
Other reports noted a possible carbon tax or production quotas for coal plants as possible compromise solutions, with the FDP, CDU and CSU focusing on reduced security of supply for German industry.
Germany's plan to completely phase out nuclear by the end of 2022 will make its carbon reduction efforts even more challenging starting in 2023 amid major delays in the grid expansion needed to transport the output of wind farms in the North to demand centers in the South.
Germany is set to miss its self-set 2020 climate targets of a 40% cut in carbon dioxide emissions due to its continued heavy dependency on coal, which is still providing some 40% of electricity despite such a massive expansion of renewables that it already provides over a third of Germany's power.
Merkel is scheduled on Thursday to address the COP23 climate conference in Bonn, which ends Friday, attempting to focus on global climate issues following President Donald Trump's announcement in June that he would pull the US out of the Paris Agreement.