Corsa Coal Subsidiary Seeking Permits For New Deep Mine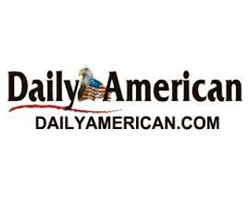 By Cody McDevitt
December 1, 2017 - The Pennsylvania Department of Environmental Protection will host a public forum to get feedback on a proposed deep mine that could possibly affect the Quemahoning Reservoir and other waterways in Somerset County.
"Representatives of DEP District Mining Operations will be available to answer general questions on the permit applications and receive both written and oral testimony regarding the application," a department spokeswoman said in a news release. "Testimony will be placed into the public record for the application and considered in the application review process."
The event will be held from 1 to 3 p.m. Dec. 12 at the Jenner Township Municipal Building, 2058 Lincoln Highway, Boswell. The proposed mine, which would be run by Corsa Coal Corp., is a point of controversy, with some local environmental groups concerned it could damage recreational opportunities and taint the water supply.
Ashley Funk, a community organizer with the Mountain Watershed Association, said her organization has worked with multiple people in Somerset County who have complained about the aftereffects of deep mining near their homes. At the mine near Acosta, a family had to endure 61 blasts that reportedly damaged the home's foundation. Coal dust enters their home now, according to Funk. Possible damage from coal mining doesn't stop there, she said.
"As a result of some of Corsa's other deep mines, community members have lost their drinking wells, which serve as their only source of clean water," Funk said. "All the while, Corsa has done little to nothing to address these burdens on local people. While their current operations continue to disrupt residents' rights to clean water and air, Corsa should not be permitted to open yet another mine in Somerset County."
Corsa Coal could not be reached for comment. The Keyser Deep Mine is a 2,660-acre mine with approximately 16 million tons of mineable coal, according to a Corsa Coal press release. The mine would be located in Conemaugh and Jenner townships.
The Cambria Somerset Authority received a notice from the Department of Environmental Protection in September that Wilson Creek Energy, a subsidiary of Corsa Coal, had proposed to open the Keyser Deep Mine. Corsa operates other mines in Somerset County.
The authority sells millions of gallons of water daily to consumers such as the Somerset County General Authority, Johnstown Wire Technologies and Gautier Steel. Some of that water is treated and sold as potable water, while some is used in manufacturing. The reservoir is also a popular recreation area for thousands of people every year to fish, swim and boat.
The letter stated that the mine drainage would be released into Roaring Run, Quemahoning Creek and other tributaries after it is treated. Authority board President Jim Greco said the drainage would also run into the Quemahoning Reservoir. After looking at it, authority members said they were fine with the mining project.
"There was no problem at all with it. We don't see any potential to harm our waterways," Greco said. "There isn't any concern with that particular mine with the regulations. We're not going to be anti-mining. As long as it doesn't impact us, we're fine. The Cambria Somerset Authority doesn't have an issue with it."
Brad Clemenson, coordinator for the Stonycreek Quemahoning Initiative, which works with many partners to implement various water- and land-based projects in northern Somerset County, said that people should be concerned anytime there is an active mining operation and watershed nearby. He hopes that the department holds the mining executives and workers accountable.
"The damage could hurt the recreation. There's a fair amount of people who come in," he said. "There's no studies about it. But there's also companies that get industrial water from there, and it's a backup water supply for some communities in Somerset County."