Celebrate 250th Anniversary of Anthracite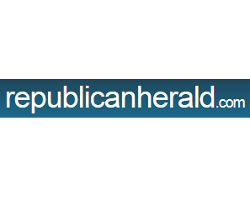 By Regina Gargano
January 5, 2018 - Happy New Year from Schuylkill County, Pennsylvania Visitors Bureau! We look forward to continuing in partnership to serve both our members and the community while marketing Schuylkill County as an American original to the world outside our door.
Schuylkill County is most certainly an American original and one of the reasons is our rich history, specifically our anthracite history and all that it encompasses. You might be thinking, "Yeah Gina, big deal. Tell us something we don't already know." Well my friends, it is a big deal. Especially this year because 2018 is the 250th anniversary of anthracite!
Yes my friends, 2018 is the 250th anniversary of anthracite in the hard coal region of Pennsylvania. All the specific information and details for the yearlong regional celebrations of the quarter-millennial can be found at www.250thanthraciteanniversary.org and on the Facebook page, "250th Anniversary of Anthracite." As the invitation to celebrate reads, "It all began in 1768 with Connecticut blacksmith Obadiah Gore Jr. returning to the Wyoming Valley near present-day Pittston, Pennsylvania, an area then claimed by both Pennsylvania and Connecticut. Through his continuing experimentation, he proved by forced draft that our local stone coal attained a very high, even heat, which is ideal for industrial use. In that Age of Scientific Enlightenment, word and newspaper accounts spread the excitement of his discovery. This was the ignition spark that launched our Anthracite mining and iron industries throughout Northeastern and Central Pennsylvania and later, our unique system of canals and railroads — all, which eventually led to us."
The quarter-millennial is being celebrated and recognized by "The People of the Black Diamond" (meaning us) throughout the entire hard coal region of Pennsylvania in a variety of ways. The Schuylkill County Historical Society has numerous events and activities planned throughout 2018, including a brand new Molly Maguires exhibit commemorating the "Day of the Rope" and the anthracite exhibit in its Schuylkill Gallery.
The Tamaqua Historical Society is home to a full calendar of monthly exhibits and events, including its annual presentation of the "Day of the Rope" during the Tamaqua Heritage Festival in October. Our partners to the north at Eckley Miners' Village Museum are gearing up to celebrate the 250th anniversary of coal and the 50th anniversary of the filming of Paramount Pictures' "The Molly Maguires" with two film screenings, a cast reunion, a Sean Connery mustache contest and a variety of special events during Patch Town Days festival, just to name a few.
This quarter-millennial celebration of anthracite is so much more than the mining industry. So very much more, folks. It's a celebration of people. People and their lives. Their art forms. Their foods and beverages. Their music and stories and laughter. Their worship. Their toil and strife. Their contributions to the industrial revolution and the labor industry as we know it today. Their love and generosity. Schuylkill County's anthracite history and its anthracite people mimic the American "melting pot" quite beautifully. We have somehow managed to keep the authentic traditions, foods, music, beverages, celebrations and churches of our ancestors over 250 years ago surprisingly intact and visitors love it.
Visitors to our county enjoy an authentic cultural heritage experience like no other while visiting Pioneer Tunnel Coal Mine & Steam Train, Yuengling Brewery, Girardville's St. Patrick's Day Parade, Shenandoah's Kielbasi Festival, Pottsville's Block of Art, the Walk In Art Center's Folk Art & Culinary Festival, Lithuanian Days, Celebrate Schuylkill's Spirit of the Holidays tour and many other tourism industry partners. Our unique blend of small towns, scenic mountains, abundant outdoor recreation and delicious regional fare keep visitors coming back and more importantly, telling others.
If you belong to a group or organization that would like to participate in the quarter-millennial celebration, please contact The 250th Anniversary of Anthracite Board and Supporters at coalpix@yahoo.com or www.hardcoalchronicles.com.
Finally, you can go to our website at www.schuylkill.org to sign up for our e-newsletter, view our calendar of events and peruse our online maps and resources.
You can also stop by the visitors center and pick up the brand new 2018 Visitors Guide, Schuylkill River Trail Map and Northeast Pennsylvania Hiking and Biking Trails Map in anticipation of spring. We look forward to a new year full of opportunities to work alongside you!
Gargano is executive director of Schuylkill County Visitors Bureau