Call for Residents to Help Shape a Mining Statue for Doncaster, England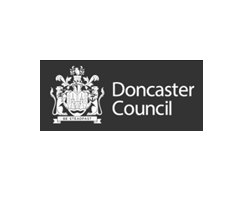 January 16, 2018 - Doncaster, England residents are being invited to share their mining stories and showcase any related memorabilia to help shape a quality piece of public art that celebrates the town's proud mining heritage.
A special open forum has been set up at Doncaster Museum and Art Gallery On Tuesday January 23 between 1 and 2.30pm.
Here the acclaimed artist Laurence Edwards will be on hand to listen to people and look at mining related artifacts.
This will help him devise the style and design of the artwork which will represent Doncaster's former mining communities and what mining meant to the whole borough.
The final design will be revealed later in the spring at a special exhibition.
Doncaster Council intends to launch a crowdfunding campaign once the design is unveiled to help meet the cost of the statue which will be located in a prominent town centre location easily accessible to Doncaster residents.
Nick Stopforth, Head of Libraries and Culture, said:
"This event is an open invite for people to help shape a piece of public art that celebrates our mining heritage. We are asking people to come along and share their mining related stories, fond memories and show us any related memorabilia which will help our artist – Laurence Edwards – capture what mining meant to Doncaster residents in his design."
Laurence will also be giving a talk after the open forum at the Museum about his work and his creative thoughts so far.
While anyone can simply turn up for the forum, free tickets need to be booked for the talk from 2.30 to 4pm at: Talk at Doncaster Museum and Art Gallery
Another talk is also lined up at Doncaster College during the evening starting at 6pm. To book a spot for this session click on the following link: Artist talk at Doncaster College starting at 6pm on Tuesday, January 23.
Further detail on the plans are available at: www.doncaster.gov.uk/minersstatue.
More information on Laurence Edwards can be found at: www.laurenceedwardssculpture.com.