White House Releases Infrastructure Outline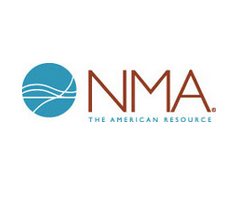 March 1, 2018 - The White House last month released its "Legislative Outline for Rebuilding Infrastructure in America." The document contains numerous recommendations for improving the permitting process for infrastructure projects. Many of the recommendations align with NMA priority objectives and needed reforms that we highlighted in comments filed in response to review of regulations and policies that impose unnecessary regulatory burdens pursuant to Executive Order 13777, "Enforcing the Regulatory Reform Agenda." Key recommendations that dovetail with NMA suggested reforms are summarized below.
Recommended Improvements to the National Environmental Policy Act (NEPA)
One Agency, One Decision Review – this approach would:
Require the NEPA lead federal agency to develop a single review document to be utilized by all agencies, and a single record of decision (ROD) to be signed by the lead federal agency and all cooperating agencies.
Require federal agencies to complete environmental reviews within 21 months and an additional three months would be provided for decisions with respect to necessary permits.
Reducing inefficiencies in environmental reviews – this approach would:
Allow agencies to eliminate from consideration alternatives that are outside the scope of an agency's authority or applicant's capability.
Require the Council on Environmental Quality (CEQ) to issue regulations to streamline the NEPA process.
Eliminate EPA's additional review and assessment of environmental impact statements.
Authorize federal agencies to use a categorical exclusion that has been established by another federal agency.
Allow expedited environmental or permitting reviews for projects that enhance the environment through mitigation, design, or other means to provide incentives for project sponsors to propose more environmentally beneficial projects.
Authorize federal agencies to accept funding from non-federal entities to support environmental and permitting reviews while ensuring appropriate controls for potential conflicts of interest and to maintain the federal agency's responsibility to conduct its review independently.
Recommended Improvements to Clean Water Act (CWA) Permitting
Eliminate redundancy, duplication and inconsistency in application of CWA provisions – this approach would:
Remove EPA's 404 veto authority.
Clarify that the authority for making final jurisdictional determinations for 404 permits lies with the Army Corps.
Allow the use of one NEPA document for both section 404 and section 408 actions.
Clarify timeframes and reduce delays – this approach would:
Require states to make completeness determinations and state water quality 401 certification decisions within mandated timeframes.
Lengthen the term of NPDES permits from five to 15 years and provide for automatic renewals if more stringent limits are not needed.
Recommended Improvements for Judicial Reform
Avoid protracted litigation, make court decisions more consistent and narrow the scope of judicial review by exempting certain actions or issues from challenge – this approach would:
Limit injunctive relief to exceptional circumstances.
Revise the statute of limitations for federal permits or decisions to 150 days from six years.
Provide certainty in claims on adequacy of data in environmental reviews and permits by: (1) directing federal agencies to establish guidelines regarding when new studies or data are required; and (2) preclude courts from reviewing claims based on adequacy of data, as long as agencies were in compliance with their guidelines.
NMA has been placing op-eds in outlets across the country supporting the administration's initiative while identifying the public policies necessary for the mining industry to supply the minerals, metals and materials essential for modernizing America's infrastructure. Year to date, 32 op-eds have been placed in 16 states and Washington, D.C. NMA has kept the White House apprised of these earned media efforts as part of its advocacy strategy to include mining in permit streamlining reforms at various agencies.
To read the full legislative outline for rebuilding infrastructure, please click here (PDF).
CoalZoom.com - Your Foremost Source for Coal News