Coal Severance Tax Revenues Increasing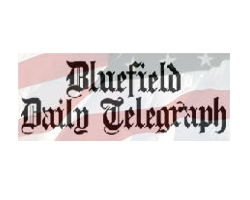 By Greg Jordan
April 9, 2018 - With a reduction in regulations impacting the coal industry, revenues generated by West Virginia's coal severance taxes have been going up; however, the amount of mining each county has within its borders determine how much money it generates.
In Mercer County, the amount of money coal severance taxes raise has fluctuated between 2010 and 2017, according to figures provided by County Clerk Verlin Moye. For example, coal severance receipts showed the county receiving $170,008 in 2010, and even more in 2011 when the tax generated $299,897.
The coal tax revenues steadily decreased from the collections in 2011, dropping to $240,140 in 2012; $239,113 in 2013; then $197,076 in 2014; decreasing again to $168,706 for 2015; and $128,746 in 2016. The last full year of collections grew to $160,887 for 2017.
Collections tabulated so far in 2018 have shown some growth, Moye stated.
"So far,we have received two installments totaling $45,563, which reflects a 30 percent increase from last year (2017)," he stated.
Overall tax collections in Mercer County have been down, so any increases in the money coal severance generates are welcome, Mercer County Commission President Gene Buckner said.
The county has to contend with monthly expenses such as a regional jail bill which can be $140,000 to $170,000 a month depending on the number of inmates being housed.
While an increase in coal severance taxes is helpful, there isn't a lot of coal mining in Mercer County to generate it except for some operations in the Windmill Gap area and Browning Lambert Mountain, Buckner said.
"Anything we get is going to be a help," Buckner said. "Every little bit helps us for sure because we're down."
Coal mining has seen an increase in neighboring McDowell County. Chief Tax Deputy Cindy Thompson consulted her records. She said that the severance tax is computed quarterly, and the latest figures wouldn't be available until mid-April.
The last tax collection from October to December 2017 showed a total of $121,523. During that same period in 2016, the coal severance tax was $42,314; and in 2015, it was $180,894. The tax fluctuates with coal production, sales and other factors, she said.
Increases in coal severance money has helped the McDowell County Commission restore a 10 percent pay cut to county employees, Commission President Gordon Lambert said.
"We paid that back to them and restored that 10 percent," he said.
The commission does hope to restore some positions that were eliminated in different departments, including the sheriff's department, if coal severance taxes increase, Lambert said. More mining jobs have been appearing in the county.
"We have a lot of activity going on, a lot of mining going on, a lot of new mines opening up and that sort of thing," Lambert said.
CoalZoom.com - Your Foremost Source for Coal News