Bluestone Coal to Reopen Met Mine as Export, Domestic Demand Boom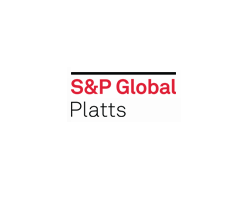 By Bob Matyi
June 8, 2018 - Fueled by strong export and domestic demand for metallurgical coal, Bluestone Coal is reopening an underground mine in West Virginia in July and hiring 250 employees for all of its met coal operations in the state, CEO Jay Justice said Thursday.
Once all the new hires are on board, Bluestone's production is expected to increase from 2 million st today to about 3.3 million st, according to Justice, whose father, Jim, is the Republican governor of West Virginia.
Bluestone currently sells about 70% of its low-vol and mid-vol met coal into the export market, with the remaining 30% marketed domestically, Justice said in an interview with S&P Global Platts.
The company's two surface mines, Red Fox near Bishop, West Virginia, and 39A near Keystone, West Virginia, produce mid-vol and low-vol met coal, respectively. The two active underground mines, Paycar No. 58 near Keystone and the No. 57 mine near Kimball, West Virginia, produce low-vol met coal.
Bluestone in July is due to restart the No. 59 deep mine, also a low-vol producer, near Keystone.
"We're revving up substantial mining jobs at those locations," Justice said. "The export market is good and the domestic market is good as well. We're happy to be putting people back to work."
CoalZoom.com - Your Foremost Source for Coal News