Lack of Investment Stymies South Africa Coal Producers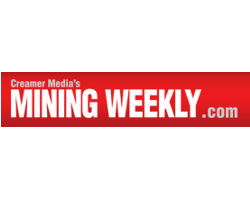 July 29, 2018 - A lack of investment is preventing the South African coal industry from capitalizing on a period of relatively stable demand for thermal and metallurgical coal locally and abroad, says XMP Consulting senior coal analyst Xavier Prevost.
The local coal industry is experiencing a challenging period because it lacks capital, he says, adding that, "to procure investments, mines need to assure investors that their capital is secure and will generate revenue". Prevost suggests that the proposed Mining Charter does not assuage investors' concerns, as it introduces new impositions.
He firmly believes that the local coal sector needs to grow rapidly, given the strain on State-owned power utility Eskom, and that the Mining Charter has to address and reflect on the need to secure investment.
Although the coal sector is generally short on finance, recent coal mine openings by diversified resources company Exxaro and coal miner Sasol Mining demonstrate that the country still has sufficient coal resources – if companies are willing to commit, Prevost notes.
Exxaro broke ground on its R3.3-billion 'smart' Belfast mine, in Mpumalanga, earlier this month. The mine is the first of its kind in South Africa and will have a digital twin – a complete digital replica that enables management to connect to and manage mine operations remotely. The miner added that the digital twin could, in future, potentially make operational decisions on its own, where artificial intelligence would manage the mine.
Exxaro CEO Mxolisi Mgojo said at the time that the mine had been 20 years in the making. The mine will start producing thermal coal in 2020 and will create 6 000 direct and indirect jobs during construction and operation over its 17-year life.
"This investment is in line with the call by President Cyril Ramaphosa, who has challenged local companies to take the lead in investing in South Africa as part of his drive to raise $100-billion in investment over the next five years," Mpumalanga Premier Refilwe Mtshweni said at the sod-turning ceremony.
She added that the biggest challenge facing the country and its economy was procuring investment to induce economic activity.
Similarly, Sasol Mining's inauguration of the R5.5-billion Shondoni colliery, also on July 5, was described by Govan Mbeki municipality executive mayor Thandiwe Ngxonono as dovetailing with municipal directives for diversified local economic development.
The Shondoni mine is part of a R14-billion ongoing mine replacement programme, which will replace 60% of Sasol's ageing coal mines in the Secunda area. It has an estimated 190-million tons of extractable reserves, translating into an operating life of about 20 years.
The mine is expected to produce 9.2-million tons of coal a year.
At the time, Sasol joint president and CEO Bongani Nqwababa noted that the completion of the colliery was a "tangible expression that Sasol is and will remain committed to playing a significant role in South Africa's growth and socioeconomic development".
Prevost notes that, in terms of local investment, Exxaro and Sasol are the exception, despite growing local demand.
He says demand has partially increased because of Eskom's stated intention of prioritising procurement from miners that are 51% black-owned. This has alienated larger mining companies, which, in turn, turned to export markets. "Companies such as Anglo and South32 are disinvesting from Eskom-type coal. Exxaro, a full black-economic- empowerment company, is an exception, as is Sasol – because its coal is used exclusively for Sasol Synfuel consumption."
Since the dearth of coal has led to increased demand, local prices are rising and reaching near parity with export prices. "Average 'pea' (6 mm × 25 mm) prices increased from R796/t in 2016 to R1 129/t in 2018, while 'small nut' (25 mm × 50 mm) prices increased from R794/t in 2016 to R1 150/t in 2018," Prevost adds.
He explains that, given the near parity price, as well as increasing local demand, South Africa is on the brink of importing coal from neighbouring countries. "As published recently in Mining Weekly, a number of mining companies in Botswana are opening coal mines just to supply the South African industry's 'gap'."
Coal Drivers
Prevost states that demand for seaborne steam coal (South Africa's main commodity) has improved since last year, with coal prices reaching a six-year high.
"Although current – Richards Bay Coal Terminal (RBCT) – coal prices are high, South African producers are not selling much because we are priced out of the market," he says, adding that the shift in prices will probably increase exports to South Africa's primary coal export market, Asia, and India specifically.
Asian demand is expected to be the dominant driver of global coal demand over the next two decades. World Coal Association CEO Benjamin Sporton explains that, despite changing sentiment in Europe and the US, expected Asian and African coal demand will, in all likelihood, preserve coal's status as a significant energy source and growth enabler.
Sporton states that increased industrialization and electrification in Africa and South-East Asia will require a stable supply of coal, specifically in terms of infrastructure development (steel and, therefore, metallurgical coal) and access to energy (thermal coal).
The International Energy Agency (IEA) says that, based on current government policies worldwide, coal will still account for about 27% of the world's electricity supply by 2040. Moreover, despite a dip in its share of the energy market, coal-based electricity supply is expected to increase by about 9% by 2040, because of increased electrification and economic growth, as well as industrialization, in South-East Asia.
Sporton states that the decline in coal demand from Europe and North America has been more than offset by demand for coal and coal-fired electricity in Asia.
Prevost cautions that long-term RBCT coal price forecasts of $89.50/t for 2021 point to a decline in export demand. "As a result of environmental constraints, global coal sales will decrease, despite increased coal consumption in Asia. Thus, South African mines will no longer be able to depend on exports as their main revenue source."
Local coal producers are seemingly left with three options: refocus on Eskom by conforming to transformation targets, sell coal to independent power producers or new clients in the inland market, or hope that changes in clean coal technology revitalize coal demand, Prevost suggests.
Technology
Sporton states that technological developments in emissions abatement or coal-fired power stations may have a significant impact on future demand. "Historically, we've built subcritical power stations – older, inefficient technology that produces less energy out of every lump of coal . . . What we're starting to see now are . . . high-efficiency, low-emissions supercritical or ultrasupercritical power plants."
He notes that the benefits of the latest technologies ultimately amount to attaining better energy value per lump of coal, which results in burning less coal for the same energy output, thereby limiting emissions. There are also some emissions-abatement technologies available with which existing power stations can be retrofitted.
Sporton's assertions seem to be supported by the IEA, which last week reported a "worrying" break in the shift to clean energy, with global investment in renewables declining by 7% in 2017, and the decline in renewables-based investment expected to continue this year.
The IEA noted that fossil fuels increased their share of energy supply investment for the first time since 2014 – to $790-billion. The IEA report noted that investment in coal power dropped sharply, but was offset by an uptick in oil and gas spending.
Nonetheless, Sporton points out that coal is a resource that is widely available, capable of ensuring consistent and reliable energy supply, and is proven to be comparatively cost effective. Moreover, it plays a vital role in the production of steel and cement products.
While stressing that it is not his place to provide investment advice, Sporton believes that, given its characteristics and applications, as well as rapid urbanization and potential developments in clean-coal technology, coal certainly could be an investment-worthy commodity for the foreseeable future.
Prevost reiterates that, while coal demand has tapered and may continue to taper, current demand is not being met, and local producers may want to capitalize before it is too late.