Robert E. Murray Receives Pinnacle Award from Careers in Coal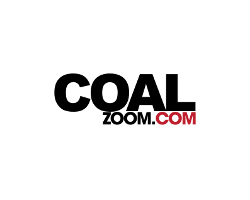 September 24, 2018 - Robert E. Murray, founder Chairman, President and CEO, Murray Energy Corporation was honored during the Grand Banquet of the CI-Coal 55th Fall Meeting in Greensboro, NC on Saturday night. The Careers in Coal Pinnacle Award, to honor his outstanding service to the American coal mining industry was presented to Murray.
"Thank you very much for this honor," said Murray. "But I didn't build Murray Energy Corporation. My Lord Jesus Christ did it. I also owe everything to my wife Brenda, to my family, and to my employees, who are very special people."
"The Pinnacle Award is the top honor that CI-Coal can bestow and has only been awarded twice before in our 55-year history," said Bill Reid, 2018-19 CI-Coal Chairman. "We are delighted to honor Bob in this way and to pay tribute to his outstanding service, over a lifetime, to the coal industry."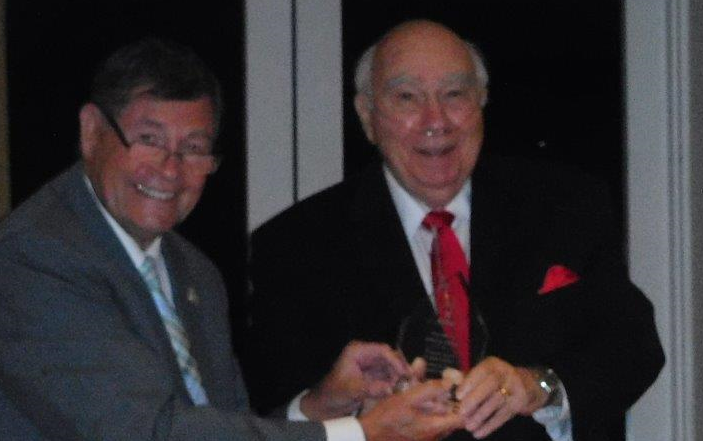 Bill Reid and Bob Murray
Reid described the achievements Bob Murray has made over the past three decades, working his way through every aspect of the industry in building Murray Energy from a single deep mine in Ohio to the largest privately held coal mining operation, mining machinery manufacturer, as well as river and ocean shipment company, in the world.
Murray Energy employs 6,500 people in six states and in Columbia, South America. For each direct worker about eleven additional jobs are needed and thus, Mr. Murray's companies are responsible for the creation of tens of thousands of additional jobs. Bob has received numerous awards and is a past President of AIME and SME. He is a recognized authority on coal matters before Congress, the Administration, and other government agencies particularly on what must be done to help preserve the coal mining industry and protect jobs.
Holding a Bachelor of Engineering in Mining from the Ohio State University, Bob has completed the Advanced Management Program at Harvard. He is a licensed Professional Engineer and a private pilot. He and his wife, Brenda Lou Moore, live in Moreland Hills and St. Clairsville, Ohio. They have three sons Ryan, Rob and John, who are executives with Murray Energy, and eight grandchildren.
Following the award presentation, Ryan M. Murray, Vice President – Operations, Murray Energy, delivered a Keynote Address which he called 'We Must Have Coal-Fired Electricity Generation'. Murray referred to the so-called 'Bomb Cyclone' in the eastern United States in December/January 2017-18 with extremely cold, windy conditions. Two million Americans lost their power and, tragically, 22 people lost their lives. During that critical event, coal and nuclear power provided 89% of the electricity.
At least 37,000 megawatts of gas were entirely unavailable due to the priority for home heating and frozen natural gas pipelines. Gas prices peaked at over $95 per million BTU in PJM and electrical power from natural gas-fired plants peaked at over $28 per megawatt hour. Windmills and solar panels contributed virtually nothing to our Country's needs at that dire time as cloud cover and wind speeds caused these resources to be unable to dispatch.
"The President understands the importance of the coal industry's contribution to America," said Ryan Murray. "So much depends on our immediate actions, and our success in preserving affordable, reliable electricity in our country and throughout the world."
After the Keynote Address presentation, both generations of the Murray family answered questions from the audience on a number of topics including the outlook for coal in the future, the role of government in supporting coal, and recent developments in improving safety and productivity at Murray Energy. "It's not often that two members of the Murray family attend coal meetings of this kind and we are very honored to have them both join us," said Reid. "What a wonderful conclusion to our meeting!"
The Grand Banquet concluded the CI-Coal Fall Meeting, which was held over two days. Careers in Coal, or CI-Coal for short, was founded in 1963 by mining engineers, Fred Toothman, a railroad executive with the C & O Railway Company, Dave Zegeer, who is credited in the mining of 80 million tons of coal at Beth-Elkhorn in KY and who later became head of MSHA, and John Schroder of US Steel fame. All phases of the coal industry management are represented by CI-Coal's members with membership by invitation only.