EIA - Hurricane Michael Electricity Status Report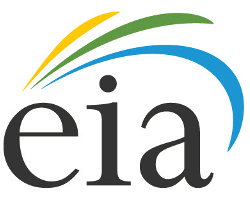 October 12, 2018 - EIA has published a new Hurricane Michael Electricity Status Report and will continue to publish these reports as conditions warrant.


Thursday, October 11, 2018
Weather: Hurricane Michael downgraded to a tropical storm as it moved northeast across central Georgia last night and this morning. Storm surge in the Florida panhandle continues to recede. Michael is producing heavy rainfall and up to 50 mile-per-hour winds in South and North Carolina. The storm is projected to move into the Atlantic Ocean tonight.
Electricity: Load dropped sharply yesterday afternoon in the TAL (City of Tallahassee) balancing authority (BA) as Hurricane Michael passed nearby. Loads in AEC and SOCO, which together cover most of Georgia, Alabama, and the Florida panhandle, declined through Thursday morning; however, because these BAs cover large areas outside of the hurricane's path, the impact of the storm on their overall load is less pronounced than in TAL.
Generators: As of this morning, the 1,751-megawatt Farley nuclear plant in Alabama reported 30% capacity availability.
Customer outages, as of 6:00 p.m.: About 484,000 customers in North Carolina (roughly 9% of the state); 381,000 customers in Florida (4%); 214,000 customers in Georgia (4%); 108,000 customers in Virginia (3%); 35,000 customers in South Carolina (1%); and 38,000 customers in Alabama (2%). The outages from Hurricane Michael are heavily concentrated in a narrow band compared to Hurricane Florence's wider impacts.