Eckley, Pennsylvania Invites Visitors to See a Coal Miner's Christmas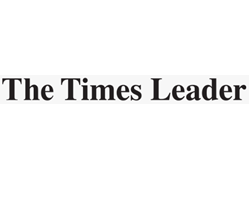 By Dan Stokes
December 2, 2018 - Eckley, Pennsylvania residents took a step back in time to experience the Christmas holiday at the Eckley Miners' Village Museum on Saturday afternoon.
The historical site stayed true to its roots and didn't try to lure attendees with a modern Christmas theme. Instead, it stuck to promoting the authentic Christmas traditions that coal miners enjoyed, while allowing vendors to set up shop in old structures.
"A lot of people don't know our site exists," said Zoe Kling, Eckley Miners' Village Museum associate secretary. "It's a lot of teamwork and effort to get this off the ground. But it's all worth it."
Among the historical lessons and the opportunity to see St. Nicholas, the state funded historical site offered attendees a chance at raffle baskets, sign cards for the troops, children's crafts, musical entertainment plus cookies and hot cocoa.
"I think this really is a great chance for people to learn about how different ethnicities had interesting Christmas traditions," Kling added.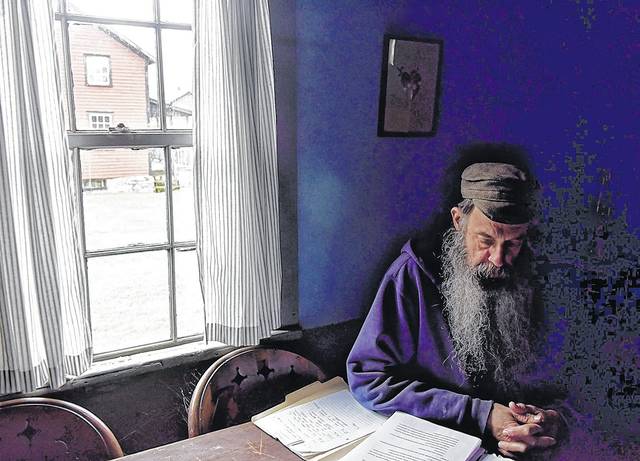 Mark Coxe Prime, 61, of Chester County, sits at a table in the kitchen of a laborer dwelling in Eckley Miners' Village Museum in Weatherly during Saturday's Christmas-themed event.
Photo by Sean McKeag, Times Leader
Michelle Holloman, of Hazleton, dressed up in garb associated with the time period and discussed Irish Catholic Christmas traditions.
"Holly has become pretty popular in modern Christmas," Holloman said. "It originated in Ireland and Americans adopted it."
While Christmas trees today have lights, ornaments and bows, it wasn't always like that, she said.
"If it didn't come from nature, it wasn't on the tree," noted Holloman. "Tree decorations were either baked or cooked."
Coal miners worked extremely long hours in hazardous conditions with virtually no time off, except for the holiday.
"The miners were off on Christmas Eve," Holloman added. "After the day's activities ended and evening Mass let out, the men went back into the coal mines."
'True Meaning of Christmas'
As people walked down the mile-and-a-half row of coal miner houses, holiday music filled the air. Frank Balon, 58, of Freeland, was roving the site playing tunes on his trumpet.
"Coal mining is a big part of our history in Northeastern Pennsylvania," said Balon. "It's nice to see the town decked out for the holidays like it was in the past."
He continued: "The plainness of what Christmas was like back then is a true testament to the time. You don't see that today."
The Eckley Miners' Village Museum did not advertise Santa Claus, they made it a point to emphasize St. Nicholas.
Joe Kost, 62, of Freeland, was tasked with wearing the costume of the heralded figure that wore a maroon velvet robe costume, with a miter and a staff.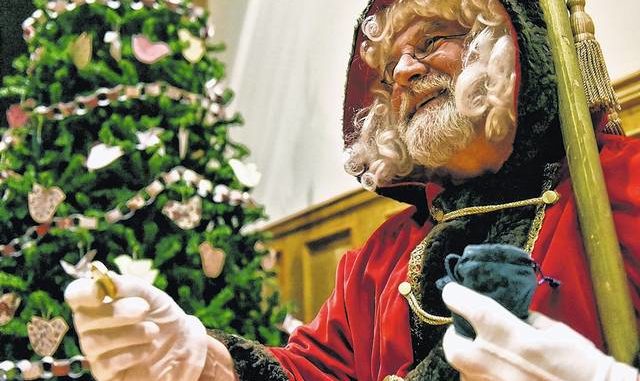 Joe Kost, 62, of Freeland, dressed as St. Nicholas, hands out chocolate wafers in the auditorium of Eckley Miners' Village Museum in Weatherly on Saturday. The event was meant to focus on the way Christmas used to be for coal miners who toiled long hours.
Photo by Sean McKeag, Times Leader
"I've been a volunteer for eight years at the Eckley Miners' museum," said Kost. "But this is my second time playing St. Nicholas.
"Where else can you find an old fat guy with a white beard," he chuckled.
Kost handed out gold coin chocolate candy to children who stopped by to see him.
"I think it's important for the children to see where Santa Claus derived from," Kost noted. "Christmas is becoming too commercialized. People forget the true meaning of Christmas."
He continued: "An event like this takes people out of the stores and off their electronic devices. It affords them the chance to experience an old time Christmas."
For more information on the Eckley Miners' Village Museum, visit www.eckleyminersvillage.com or check it out on Facebook.