Longwall Top-Coal Caving: A Productive and Efficient Alternative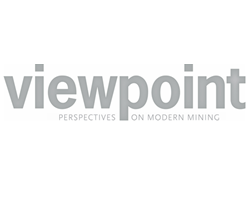 December 4, 2018 - In the right conditions, longwall mining is one of the safest, most productive and most efficient ways to produce coal. This is owed in part to the high degree of automation employed by modern longwall operations, which keeps shearers and roof supports advancing smoothly and people far from the dangers of the face.
However, longwall mining has difficulty achieving efficient production in coal seams taller than 6 meters (20 feet). This is primarily due to the fact that shearers, roof supports and other equipment large enough to mine those seams is prohibitively expensive — not only because of the cost to purchase them, but because their tremendous weight makes them extremely difficult to transport underground. This equipment's size can also make it difficult to service, and it can be unsafe for employees working on the canopy or other high areas.
But simply mining the parts of a seam that a standard longwall system can reach is wasteful and inefficient — not to mention risky, as leaving the seam partially mined can cause geological issues later in the mining process.
Fortunately, there is a method that can allow a longwall system to recover all the coal in a high seam safely and efficiently without the geological and ecological concerns caused by partially mining the seam. The Longwall Top-Coal Caving (LTCC) method makes use of a second conveyor and the natural force of gravity to recover coal above the shearer's recommended height once the face has advanced.
According to Dr. Sebastian Mundry, a Caterpillar Inc. longwall automation manager, LTCC eliminates all the problems commonly associated with high-seam longwall mining.
"LTCC is based on normal, manageable equipment sizes for longwall operations," says Mundry. "You can use the same equipment to mine more common seam heights without significant changes or additional investment."
In addition, LTCC mining allows mines to achieve very high resource recovery — as high as 85 to 90 percent — in seams where other methods were recovering 50 percent or less.
How It Works
In traditional longwall mining, the shearer travels along the face of the coal seam, cutting as it goes and dropping coal onto an armored face conveyor (AFC) that carries it to a belt or crusher. When a cut is complete, the whole system moves forward one step at a time until the seam is finished.
The LTCC method adds another conveyor behind the roof supports, which are equipped with an extended canopy and a sliding door that protects the second conveyor. When the shearer advances, the coal left in the roof behind the face is induced to collapse onto the extended canopy. The canopy shields then open and close at a carefully regulated pace to feed coal onto the second AFC, which carries coal to be crushed or transported away from the seam.
Depending on the conditions of the seam, this method can produce as much — or even more — coal using this second conveyor as it does with the shearer. As long as the rear conveyor can match the shearer's rate of advance, LTCC dramatically increases the production of a high-seam longwall mining operation.
Autonomous Operation
According to Mundry, automation is the key to a successful LTCC operation.
"The shearer dictates the rhythm of production and face advance," says Mundry. "But the caving operation may cause the shearer to wait until the upper seam section is sufficiently mined out. This requires a higher-level automation strategy that adjusts the mining rhythm for the whole operation."
There are hundreds of actuators required to move the extended canopy shields at the right speed to allow for smooth, simultaneous loading of the second conveyor. Mundry says this is essentially like adding another mining machine to the process.
Mundry points out that Cat® longwall automation offers powerful tools to handle this additional level of automation. These tools allow shearers to operate at the highest level of automation, keeping the face straight and the shape of the conveyor controlled. This means a consistent rate of advance and reduced wear on the machines.
Cat Advanced Shearer automation allows users to steer the shearer using targeted profiles to define the face's physical dimensions, keeping the face correctly aligned. This also distributes wear effectively, improving machine health and lowering costs.
Increased automation also reduces work time for operators near the hazardous conditions at the cutting machine and face, even allowing a shearer to be operated by one person instead of two. In some mines, Cat stat-based longwall automation has achieved more than 95 percent of a machine's operating hours in autonomous mode.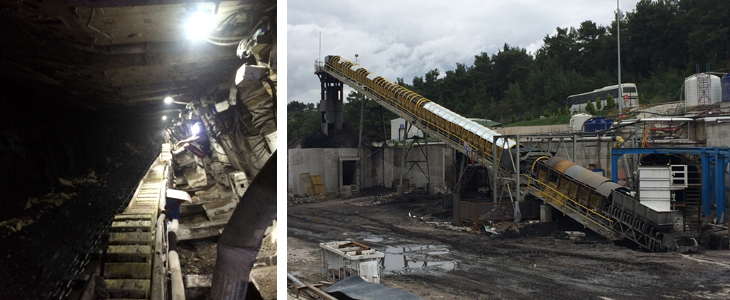 LTCC Around the World
LTCC is a very common practice in China, where it was developed over the course of the last 20 years. Today there are more than 200 LTCC faces in operation in China, some in seams as high as 15 meters (49 feet) with production levels up to 7 million tonnes (7.7 million tons) per year.
In more recent years, the method has gained traction elsewhere in the world. In 2006, the Austar coal mine — Australia's first LTCC mine — began operations. The mine is owned by Yancoal Australia, a subsidiary of the Chinese Yanzhou Coal Mining Company.
Having seen the success of the technique in China, Yancoal chose to implement it at Austar in order to increase the mine's resource recovery. The longwall system was manufactured by German manufacturer DBT, which was later acquired by Bucyrus and ultimately became a part of Caterpillar. The Austar mine is still in operation today, and produced 2 million tonnes (2.2 million tons) of coking coal in 2017.
LTCC mining is also used at the BHP Billiton Mitsubishi Alliance Broadmeadows mine in Queensland, Australia. Broadmeadows began its life as an open-cut mine, and transitioned to underground operations when surface operations were no longer economical.
Broadmeadows uses the punch longwall mining method, accessing coal seams directly from the pit created by the original surface mine. While longwall operations began in 2005, Broadmeadows did not adopt LTCC technology until 2013. Today, the mine uses Cat longwall equipment and technologies to produce 4.5 million tonnes (4.9 million tons) of coal per year. LTCC has also increased the mine's rate of resource recovery from 60 percent to 90 percent.
LTCC isn't just catching on in Australia, though. In 2014, Caterpillar delivered the first of two complete Cat longwall mining systems to the Soma Eynez East mine in Turkey. Owned by Demir Export and Fernas Insaat, Soma Eynez East uses two LTCC systems to mine a seam that is 25 meters (82 feet) thick on average. In 2017, the two systems produced a total of more than 2.8 million tonnes (3.0 million tons) of coal.
"Caterpillar strengthened its position as the premier partner of the Turkish coal mining industry with the installation of the new longwall systems at Soma Eynez East," says Martin Wetter, Caterpillar product line manager for longwall mining.
There are currently five active longwall operations in Turkey, four of which use Cat longwall equipment.
A Productive Alternative
Longwall Top-Coal Caving isn't just an alternative mining technique; it can be the difference between a productive, profitable mine and an unsustainable operation. The technology reduces waste and operating costs, making for a more efficient operation.
"By achieving the highest productivity possible, operations can stay profitable even in difficult economic times," says Mundry. "And compared to other methods of high-face longwall mining, LTCC technology improves mine safety."