Tennessee Valley Authority Decisions on Paradise 3, Bull Run Coal Units May Come as Early as February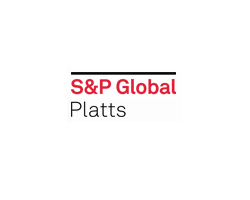 By Bob Matyi
December 4, 2018 - The fates of the Tennessee Valley Authority's remaining 971-MW coal-fired generating unit at its Paradise Steam Plant in Kentucky and its 863-MW Bull Run coal-fired plant in Tennessee could be decided as soon as February, a spokesman for the federal utility said Monday.
When TVA retired two 704-MW coal units at the 2,558-MW Paradise plant in 2017, replacing them with a 1,150-MW natural gas-fired plant, the remaining coal unit -- Unit 3 -- was seen by many as potentially having a long life.
But that may not be the case, as a result of environmental assessments under way on Paradise-3 in Muhlenberg County, Kentucky, and Bull Run, in Anderson County, Tennessee.
"We're looking at the continuing cost of operating those units," spokesman Scott Brooks said.
The impetus for the ongoing reviews is TVA's projection for "flat to essentially declining" load growth across its multi-state system, Brooks said.
The low price of natural gas is another factor that will be considered.
According to TVA, Paradise-3 has "significant future capital needs" to support its compliance with the US Environmental Protection Agency's Coal Combustion Residual and Effluent Limitation Guidelines.
"Moreover, Unit 3 has experienced deterioration in its material condition resulting in reliability challenges and [a] need for large investments," it added. "Further, an emergent steam turbine rotor issue would require significant expenditures as the rotor must be replaced."
At the earliest, the Paradise-/Bull Run evaluations could be presented at the February meeting of TVA's board of directors, according to Brooks. If a decision is made then to retire the units, any closings would not take place before 2020.
Former Armstrong Coal executive Kenneth Allen, who was sworn in as a TVA board member earlier this year, has advocated a go-slow approach to TVA shuttering any additional coal units.