West Virginia Senator Joe Manchin Changes Mind on Trump's Pro-Coal Nominee Amid Pressure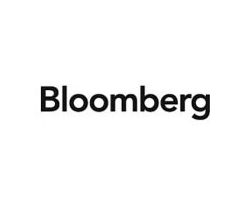 December 6, 2018 - Senator Joe Manchin reversed course Wednesday and voted against President Donald Trump's nominee to the Federal Energy Regulatory Commission amid a drive by his party's progressive wing to stop him from becoming the top Democrat on the Energy and Natural Resources Committee.
Manchin was the sole Democrat to advance the nomination of Bernard McNamee out of committee, but he said in a statement that he changed his mind after viewing video footage of McNamee denying the human impact on climate change. Even without Manchin, McNamee's nomination advanced on a 50-49 procedural vote, paving the way for his confirmation later this week.
"After viewing video footage, which I had not previously seen, where Bernard McNamee outright denies the impact that humans are having on our climate, I can no longer support his nomination to be a FERC commissioner," said the West Virginia senator, a staunch backer of his state's coal industry. "Climate change is real, humans have made a significant impact, and we have the responsibility and capability to address it urgently."
Manchin's reversal came as progressive and environmental groups began a campaign to prevent him from becoming the ranking Democrat on the Energy and Natural Resources panel, calling the coal-state senator an impediment to action on climate change and other environmental priorities. They are lobbying Senate Democratic leader Chuck Schumer to take the unusual step of skipping him under the Senate's seniority system if the current ranking member, Washington Democratic Senator Maria Cantwell, leaves the post to lead Democrats on the Senate Commerce Committee.
Prior to the vote, Manchin dismissed the campaign against him as "people making a lot out of nothing right now."
"I'm happy to work with everybody," Manchin said in an interview. "We have a system here, we have rules. Let's just see what happens." Schumer declined to comment.
Video of McNamee, an Energy Department official who played a role in Energy Secretary Rick Perry's ill-fated plan to bail out coal and nuclear plants, surfaced in which he championed the continued use of fossil fuels and criticized renewable energy and environmental groups.
Manchin in his statement following Wednesday's Senate vote said "we can't make progress if our public officials deny that a problem even exists."
"I would hope that Mr. McNamee will be open to considering the impacts of climate change and incorporates these considerations into his decision-making at FERC," Manchin said.