Westmoreland Coal Seeks Court Approval to Sell Buckingham Coal to CCU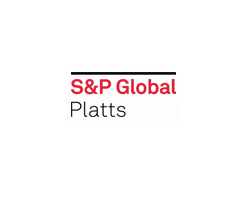 January 13, 2019 - A federal judge has delayed Westmoreland Coal's request to sell its Buckingham Coal subsidiary in Ohio to a holding company, CCU Coal and Construction, by two weeks, according to court records.
Previously scheduled for January 16, Judge David R. Jones of the US Bankruptcy Court for the Southern District of Texas in Houston rescheduled the Westmoreland's Buckingham sale motion hearing to January 28.
Westmoreland and several subsidiaries, which filed for Chapter 11 bankruptcy reorganization last October, consider both Buckingham and Oxford to be non-core assets.
CCU, which is affiliated with veteran US coal executive Charles Ungurean, who co-founded Buckingham's sister Ohio company, Oxford Mining, emerged as the preferred Buckingham buyer after a "comprehensive marketing process" launched by Westmoreland last August resulted in only one would-be buyer - CCU - that would be willing to assume Buckingham's "significant reclamation liabilities" and provide a cash payment of $1 million to the Westmoreland estate, court filings show.
Buckingham operates the Burr Oak No. 6 underground mine in Perry County, Ohio. The mine typically produces about 1 million st of coal annually for sale to American Electric Power's 1,590-MW Conesville power plant in Coshocton County.
The AEP contract is set to expire at the end of this year and has not been renewed or replaced. As a result, Westmoreland said in a filing, "the principal value of the Buckingham mine is driven by cash flows generated in 2019. It is for this reason [the Westmoreland debtors] believe the value of the Buckingham mine to potential buyers will significantly decline throughout 2019."
Buckingham recently was issued an Ohio state mining permit for a 477.1-acre extension of Burr Oak 6.
Court records also show that whoever purchases Oxford, the largest surface miner in Ohio, can elect to sell Oxford's assets to CCU. It is unclear if CCU would be interested in such an arrangement.
Attempts to reach CCU and Ungurean for comment were unsuccessful Friday afternoon. Ungurean has served as a director of Westmoreland Resource GP LLC but apparently resigned last year. An official at Westmoreland's Englewood, Colorado, headquarters confirmed Friday that Ungurean is no longer with the company.