Sources: U.S. Met Coal Fixed Price Offers Could Be Aided by Futures Trade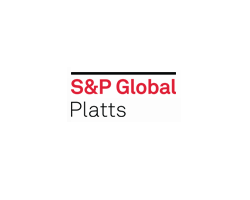 February 5, 2019 - U.S. met coal export trade with long-term fixed pricing terms may need futures markets in order to expand, according to market sources discussing pricing developments at Coaltrans USA.
Developments in bilateral trade pricing terms, to remove or reduce basis risk when hedging index-linked U.S. coal sales, may lead to more fixed prices available longer term to buyers, trading sources said on the sidelines at Coaltrans USA in Miami last week.
Moving U.S. export coal pricing towards terms facilitating futures trade by counterparties and intermediaries, such as agreeing fixed differentials to the S&P Global Platts TSI Premium HCC FOB Australia assessment, may improve and expand offers for multiple pricing terms, a trader at the event said.
Several US-focused traders are keen to link U.S. met coal sales and origination to Australian premium low-vol HCC, where a cleared futures contracts has been increasing trade and open interest in the past two years.
More forward information and data points may help measure the differential and trading appetite for U.S. coals against TSI PHCC, a trader said.
U.S. domestic coking coal and coke prices are fixed for one year in many cases.
For 2019, one buyer was said to have procured some coals for North America on an export U.S. East Coast index basis.
While spot coal trade within North America has increased in the past few years, industry participants do not expect a big shift to using indices in contracts for the bulk of domestic trade, according to speakers at a met coal buyers panel at Coaltrans.
Cokemaker Suncoke's Mike Hardesty said one of its U.S. customers had moved to price off export indices for some coking coal business, but this was not anticipated to be widely followed by others.
DTE Energy's Mike Nobis said the group was now blending with many more coals to produce coke, and highlighted higher competition in supplies and flexibility for buyers. These factors may keep met coal pricing terms largely fixed priced in North America.
Reducing exposure to spot indices to create revenue certainty against running costs and investments in the coal sector remains attractive to some miners. Fixed prices and futures contracts may be useful especially to those seeking and providing additional capital for expansions.
Some U.S. met coals may continue to be offered on a fixed-price basis in long-term export contracts as well as sold linked to published export spot indices, as suppliers exposed to fixed prices in the U.S. take on a portfolio approach to pricing methods.
Lower quality coals such as some U.S. high-vols with lower carbon, higher impurities and reduced coking properties compared with alternatives, may be more open to longer-term fixed prices.
These terms may also be available on a CFR pricing basis into Asia, with demand from steel mills to lock in costs and regional arbitrage benefits and buy with more price stability.
U.S. suppliers are being flexible to meet customer demands as they seek to expand sales, which at the same time may take market share away from Australia and other origins.
Fixed prices under annual accords remained available for some U.S. met coals sold into Western Europe and East Asia in 2018, sources indicated.
Buyers in East Asia and the Atlantic remain interested in buying off fixed prices, as a way to offset volatile raw materials costs and better capture margin certainty with steel sales and operations plans.
Tight U.S. supplies to meet contract demand in key grades such as high-vol A, better known high-vol Bs, mid-vol and premium low-vol may be less open to longer-term fixed pricing, especially at levels which may be considered attractive to buyers.
The ability to use futures to expand offers for fixed prices, and measure options for buyers against floating and fixed prices for multiple origins is an attractive development, a buyer said.
However, futures prices for Australian premium low-vol for 2019 and 2020 are above steel industry expectations, with longer-term price views from World Steel Association and steel mills executives of around $150/mt FOB for benchmark grade PHCC.
The SGX on February 1 marked Cal-2020 for PHCC FOB Australia, which clears off the TSI PHCC assessment, at $181.75/mt. The exchange has open interest in coking coal futures contracts through to the end of 2021.
While an alternative to floating prices contracts may see fixed prices offered around benchmark prices which are more than double levels in 2014 and 2015, increasing choices may still be welcomed.