Future of Proposed Indiana Coal Mine in Limbo After Emotional Board Hearing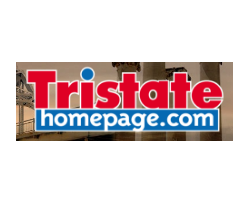 By Amanda Mueller
April 20, 2019 - Sun Energy Group, which operates out of Huntingburg, Indiana is looking to open a coal mine near Dale.
Some residents oppose the mine, and neighbors on both sides of the debate turned out at a hearing Thursday night by Spencer County's Board of Zoning Appeals over the project.
The Spencer County Board of Zoning Appeals held a hearing over granting the company a special exceptions permit needed to open that mine.


Ultimately, Sun Energy lost that battle after what turned out to be an emotional hearing.
"I know my neighbors probably haven't been around the mining process as much and are very uncomfortable. There are a lot of horror stories," said Stephen Leibering. He is in favor of the mine.
People on both sides, stood up one by one, to express concerns, ask questions, or share their experiences.
"When they blast in Lynnville [...] some of you that live close to Dale probably feel it in Dale."
Concerns for those against the mine include blasting zones, noise concern, children's health, and property values.
"We're concerned about the infrastructure of the home, we're concerned about the depreciation of that," said Spencer County resident David Hall.
In his public comment, Hall, who owns vacation rental properties, also mentioned worry over how a coal mine might affect Spencer County's tourism industry, with Holiday World nearby.
"The blast, the noise, the beeping is obviously going to have a negative effect."
Those in favor of the project cite Spencer County's history with coal, the creation of jobs, and landowner's rights.
"It's just my opinion that the landowner should be able to retrieve access to mineral rights, they shouldn't be denied the ability to do that, providing all state and local ordinances laws are being met," said Leibering.
Ultimately, the board did not vote to grant that permit, but they did not vote to stop the project, either -- leaving those on both sides waiting for the next step.
"We're proud to be Spencer County residents."
The battle for the mine is not over. Sun Energy Group can now file an appeal in circuit court to ask for a decision that the zoning board did not make in the hearing.