Canada: Donkin Coal Mine in Nova Scotia Back in Full Production for First Time This Year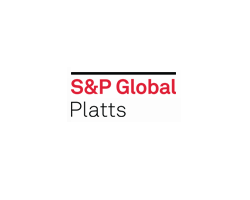 May 15, 2019 - Kameron Coal's Donkin underground coal mine in Nova Scotia is back in full operation for the first time since late 2018, following approval from the Canadian province's Department of Labor and Advanced Education of a revised ground control plan for the mine, Kameron spokeswoman Tracey Stephenson said Tuesday.
Stephenson told S&P Global Platts in an interview that the department made the decision last week to approve the long-awaited plan.
A subsidiary of US-based Cline Group, Kameron was ordered by the government to come up with a new plan aimed at eliminating roof falls after a roof fall in late December closed the mine. It was the sixth roof fall at Donkin since July 2018.
Although Stephenson did not discuss production figures, Donkin is expected to produce up to 2 million st in 2019. Much will be sold into the seaborne market while the remainder serves a Nova Scotia Power contract to supply its 600-MW Lingan power plant in Cape Breton.
Scott Nauss, senior director of inspection and compliance at the provincial department, could not be reached for comment Tuesday. He has directed Kameron's efforts to prepare an acceptable revised ground control plan.
On January 25, the department authorized Kameron to resume limited mining at Donkin at 1,600 feet in a low-risk area with strict ground control conditions and in April the department issued two compliance orders at Donkin, focusing mainly on the mine's coal processing plant.