Cloud Peak Energy Receives Court Approval of "First Day" Motions to Support Business Operations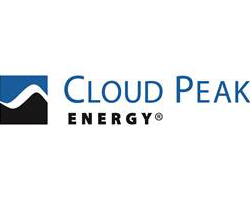 May 15, 2019 - Cloud Peak Energy Inc., the only pure-play Powder River Basin coal company, announced today that the Company has received interim approvals from the U.S. Bankruptcy Court for the District of Delaware for all the "First Day" motions related to the voluntary Chapter 11 petitions filed on May 10, 2019.
Colin Marshall, President and Chief Executive Officer of Cloud Peak Energy, commented, "We are pleased to have received interim approval of our First Day motions, which will allow us to continue operating as normal as we continue the sale process for all of Cloud Peak's assets. As we move through this process, we remain focused on safely and efficiently meeting our customer commitments. I would like to thank our employees, customers and business partners for their continued support."
The Court granted Cloud Peak Energy interim approval to access $10 million of up to $35 million in debtor-in-possession ("DIP") financing. The $35 million DIP financing, combined with the Company's cash on hand and funds generated from ongoing operations, is expected to provide sufficient liquidity for the Company to continue operating in the ordinary course during the sale process. In addition, Cloud Peak Energy received Court approval to, among other things, continue payment of employee wages, salaries and benefits without interruption, and to pay vendors, suppliers and other providers essential to the Company's business in full for goods and services provided after the filing date. The Company also received approval to continue entering into and fulfilling orders under sales contracts with customers in the ordinary course of business.
Cloud Peak Energy Inc. is headquartered in Wyoming and is the only pure-play Powder River Basin coal company. As one of the safest coal producers in the nation, Cloud Peak Energy mines low sulfur, subbituminous coal and provides logistics supply services. The Company owns and operates three surface coal mines in the PRB, the lowest cost major coal producing region in the nation. The Antelope and Cordero Rojo mines are located in Wyoming and the Spring Creek Mine is located in Montana. In 2018, Cloud Peak Energy sold approximately 50 million tons from its three mines to customers located throughout the U.S. and around the world. Cloud Peak Energy also owns rights to substantial undeveloped coal and complementary surface assets in the Northern PRB, further building the Company's long-term position to serve Asian export and domestic customers. With approximately 1,300 total employees, the Company is widely recognized for its exemplary performance in its safety and environmental programs. Cloud Peak Energy is a sustainable fuel supplier for approximately two percent of the nation's electricity.