University of Arizona Receives $1.78 Million for Mining Safety Study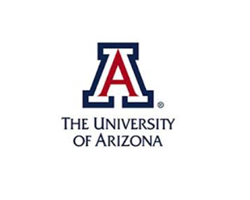 May 31, 2019 - Ground fall, equipment accidents and explosions, are some of the life-threatening conditions that miners encounter on the job. But miners are also at risk of diseases and death from chronic exposures linked to toxic substances in their work environment.
Diesel particulate matter (DPM) exposure is associated with increases in lung cancer, chronic bronchitis, respiratory tract infections, asthma, and cardiovascular disease. In addition to DPM, miners can be exposed to other toxic vehicle emissions components such as nitrogen dioxide, nitric oxide, and carbon monoxide.
With a $1.78 million grant from the National Institute of Occupational Safety and Health (NIOSH), researchers at the University of Arizona Mel and Enid Zuckerman College of Public Health will determine the extent to which using alternative fuel mixtures can reduce exposure to hazardous components of diesel engine exhaust in underground mines to reduce disease in miners.
This study addresses the NIOSH National Occupational Research Agenda under new technologies, and the program focus on cancer and cardiovascular disease. It also addresses the NIOSH Mining Program strategic goal to reduce respiratory disease in miners through reducing health hazards in the workplace associated with diesel emissions.
The investigators will partner with an underground mine where diesel is currently used to fuel all underground equipment. The study will evaluate two promising new alternative fuels, renewable diesel (RD) and a natural gas/diesel (GD) fuel mixture for underground mining, comparing emissions exposures and toxicity from vehicles using diesel (D), RD and GD fuels in both research and working mines.
"Diesel particulate matter is a known carcinogen and previous research has shown that miners exposed to DPM will have increased rates of cancer," said Jeffrey Burgess, MD, MPH, associate dean of research and professor at the UA Zuckerman College of Public Health. "In an attempt to reduce exposure to DPM a number of mining companies have used alternative fuels instead of diesel. However, we don't know whether that actually improves the health of the miners or not."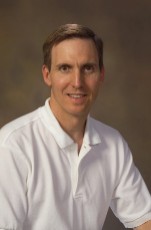 Jeff Burgess
In a previous study by Dr. Burgess and colleagues, published in the Journal of Occupational and Environmental Medicine (2016), the findings showed that even though use of biodiesel blends reduced the exposure of miners to diesel particulate matter, it did not prevent toxic effects in the lungs of the miners.
The new study will look at newer types of alternative fuels that may be better than the existing diesel and biodiesel that has been used in the past. They also will be working with both an industry partner and the UA San Xavier Underground Mining Laboratory. The previous study, was conducted in the mining laboratory.
"We will be looking at both exposures and health effects, because it's really important to determine if we can reduce exposures that also result in improvements in health," added Dr. Burgess.
Working with Dr. Burgess on the project will be two Certified Industrial Hygienists, Stephanie Griffin, PhD, CIH, assistant professor and Rustin Reed, PhD, CIH, CSP, assistant research professor from the UA Zuckerman College of Public Health. Each brings unique health and safety experience from the mining and other industries. The team has also partnered with the UA Lowell Institute for Mineral Resources and will conduct some of its work at the UA San Xavier Underground Mining Laboratory.
The U.S. Centers for Disease Control and Prevention, National Institute of Occupational Safety and Health Grant No. 5R01OH011410-02.