Near Site of UBB Explosion, Battle Brewing Over Ballfields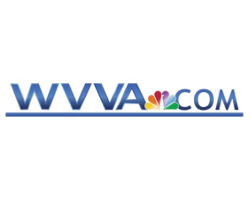 June 3, 2019 - Less than a mile up the road from the site of the worst mining disaster in the last 50 years — a fight is brewing over the future of the community's ballfields.
The residents near Upper Big Branch are no stranger to tragedy. When an explosion in 2010 at the Upper Big Branch mine in rocked their tight-knit community, they rebuilt their life. Now, that way of life is at risk once again as they say Contura Energy is trying to build a mine belt through the heart of their community at the Pettus Little League Field.
Resident Marsha Evans with the Big Coal River Little League made the following statement Saturday on the status of talks with Contura:
"It is with a heavy heart that I make this statement today!!! The Big Coal River Little League has been at Pettus, Raleigh County, WV for at least 60 years!! Little League was given a 100 year lease from Bethlehem Steal in the 60's for $1.00 and now suddenly when the land is needed for a mining belt line there is a 30 day clause in the contract. We have known for about 2 years that Alpha now Contura Energy is planning on taking the fields but we were under the impression that we would have our fields replaced field for field, concession, restrooms, and everything. All Contura has had to say is that the bottom line is that it's About Money and the Bottom line is that they are taking away from not only our kids but our community!! The baseball park has been a landmark and Home to all the kids on Coal River for more than 60 years. I'm sorry but I am out raged and if you are a part of this community you should be outraged also!!!"
Evans said Sunday is the league's annual Queens Day Ceremony at the field and she is inviting the public to show their support.
"At this time I think it's in the best interest of our kids to try to stop the belt line from coming through our fields!! They can go around us, sure we would all love a brand new complex but only if we are promised field for field exactly as we currently have. But the smartest thing to do is leave us we're we are. When a company that makes 659 million dollars a year and pays its top people salaries of 15 to 25 million dollars yearly tells you they can't afford the 1.2 million dollars to go around the ballfields there is something wrong. And moving us to Boone County means taking out boundaries through Little League!! I think that this company needs to realize how many people support this league so please come out on Sunday in huge numbers to support these kids and the community that has always Supported Coal Mining and Big Coal River Little League!!!"
WVVA News reached out to Contura Energy on the matter and received the following response:
"We acknowledge and understand the history and long-standing community connection to these ball fields. It is important to note that we are very early in the planning stages on this project. We have been and will continue to be in communication with the Little League, and we're committed to trying to find a solution that is satisfactory to both parties involved."